What to do in Miami if you couldn't get 'Hamilton' tickets for July 9
Lin-Manuel Miranda and Leslie Odom Jr., aka A-dot-Ham and A-dot-Burr, are both planning to exeunt stage left from the cast of Broadway juggernaut "Hamilton" on July 9, 2016. The anxiety of losing the Tony Award-winning pair from the cast has caused a furor of ticket speculation, making snagging tickets to see Miranda and Odom Jr. "one last time" seem impossible. 
But don't believe the hype! If you check Ticketmaster, resale tickets are still popping up. For the "Hamilton" show at 8 p.m. on July 9, orchestra seats are going for between $3,642 and $12,935. Front Mezzanine tickets are $3,835 to $9,405. The nosebleed seats are $2,293.59 to $5,725.02. 
No big deal, right? Well, if you still can't get tickets but you want to spend 2-12k on SOMETHING, may we make some suggestions about awesome things to do in Miami on the same day with your "Hamilton" tickets cash?  
1. Invite 100 of your best friends to see Cirque Eloize
So it's not "Hamilton," but with all that cheddar you were going to spend on one "Hamilton" ticket, you can check out the Arsht Center's summer show, "Cirkopolis" by Cirque Eloize. The show combines circus, dance, acrobatics and theater to create a heart-pumping spectacle. Tickets run $69-$89, so you can buy out a section of the orchestra seats and just ball out with your besties. You could even buy everyone a round of $20 champagne in those plastic flutes and still have money to pay for parking.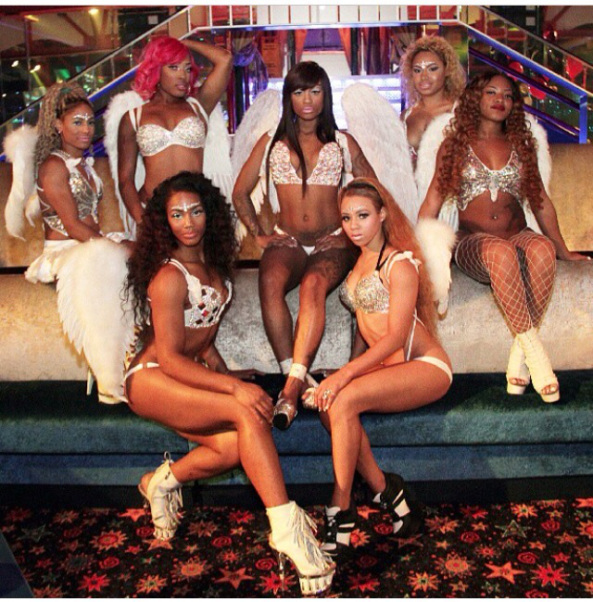 2. Get bottle service at King of Diamonds
And we don't mean a measly bottle of Ketal One or Grey Goose. We are talking Armand de Brignac Rose Magnum (one bottle is $3,000 – you haven't used up a Front Mezzanine ticket yet!). Grab about three of those, a few bottles of Don Julio 1942, a Johnnie Walker Blue and you will still have at least another thou to make it rain in KOD. 
3. Spend the night in the Mandarin Oriental's penthouse suite
Live in the lap of luxury for a night in the Mandarin Oriental's Oriental Suite. Located on the 20th floor, this suite is bigger than the average 3/2 single family home in Kendall at 2,365 square feet. There are floor-to-ceiling windows, an oversized master bathroom, a working fireplace, a wraparound balcony and sweeping views of the city and Biscayne Bay. There's also a fully-equipped kitchen, a dining room that entertains eight, and a piano "christened" by Luciano Pavarotti. This piece of heaven will cost you around $6,500 a night so you can still eat as much as you want at Azul, hit the spa and look down on the world from your perch high above and scoff at the poor. 
4. Rent five Rolls Royce Phantoms
Suze Orman would want to deny you, but the daily rental rate for a Rolls Royce Phantom is a mere $2,143.07 at Luxury Cars Rentals Miami – that's almost the same as one of the nosebleeders for "Hamilton." Why not just rent five of them for you and all your friends and you can spend as much as you would have dropped on the primo orchestra seats. Approved! 
5. Buy out both seatings at NAOE
How about hosting a dinner party at one of the best Japanese restaurants IN THE WORLD? Take over the eight seats at chef Kevin Cory's NAOE on July 9 and be prepared to be amazed by this off-the-grid sushi Shangri-la, which is one of only two Forbes Travel Guide Five-Star eateries in Florida. You won't leave without spending at least $250 a head, as the chef treats you to an authentic omakase-style experience, with more than a dozen courses and complete with Cory's family-made soy sauce and fish from all over the world. There are two seatings, so you could take over the second one and still have money to buy the most expensive sake on the menu.