This is Miami's sexiest roller skating party ever, and you are invited
Remember when roller skating was cool?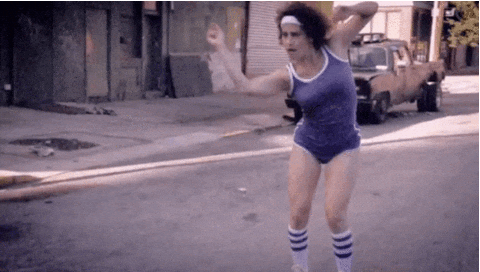 The throwback hobby is about to get an upgrade this Saturday night.
Two words: Playboy and alcohol.
The geniuses at Super Wheels Skating Center have ceded their hallowed rink to Playboy from 11:30 p.m.-2 a.m. for the Miami edition of their Midnight Roller Disco party.
A party it will be! Super Wheels is usually pretty PG when it comes to menus – not a bad idea given drinking and skating is probably not the best combo. But if the party is hosted by a bunch of Playboy models, you know there should be plenty of booze.
The cost is a mere $35 and includes skate rental, admission and the open bar. Gawking at the Playboy bunnies is free, obviously.
Take a look at the action from the Los Angeles Playboy Roller Disco.
Playboy Roller Disco

Evan Woods

Playboy Roller Disco

Evan Woods

Playboy Roller Disco

Playboy Roller Disco

Evan Woods

Playboy Roller Disco

Evan Woods

Playboy Roller Disco

Evan Woods

Playboy Roller Disco

Evan Woods
If You Go:
What: Playboy's Midnight Roller Disco
When: 11:30 p.m.-2 a.m. Saturday, April 1
Where: Super Wheels Skating Center,
Cost: $35, includes admission, open bar and skate rental