Events in Miami this weekend – Dec. 2-4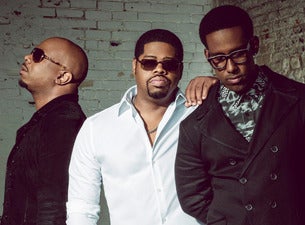 R&B ROYALTY
BOYZ II MEN
Four-time Grammy-winning Philly soul crooners serve up sweet harmonies on classic songs such as "I'll Make Love to You," "On Bended Knee" and "End of the Road." New jack swing man Al B. Sure ("Nite and Day") opens.
Details: 7:30 p.m. Friday at Pompano Beach Amphitheater, 1806 NE 6th St., Pompano Beach; Ticketmaster; $33-$68.
RESCHEDULED SHOW
FUSHU DAIKO – SPIRIT DRUMMERS
South Florida's taiko drum ensemble is back with an original adaptation of the famous Japanese legend of the Gojinjo drummers of Nafune. The show blends original compositions with Kiriko-style taiko, the traditional style and rhythms of the Noto area, with the sounds of Japanese koto (harp) and shinobue (flute) adding depth and beauty. Tickets for the original Oct. 7 show will be honored.
Details: 7:30 p.m. Friday at the Broward Center for the Performing Arts, Amaturo Theater, 201 SW Fifth Ave., Fort Lauderdale; 954-462-0222 or www.browardcenter.org; $25-$35.
FREE CONCERT SERIES
NOCHES TROPICALES
Family-friendly concert series kicks off with Latin Grammy-winning pianist and composer Pepe Montes and his band, whose exhilarating sound melds Cuba's golden era classics of the '40s and '50s with contemporary timba rhythms. You'll hear favorites including the singles "Novelesque" and "Cortadito" from their latest album "Ajiaco," and many others.
Details: 8 p.m. Friday at Tropical Park, 7900 SW 40th St., Miami; 305-480-1717; free.
ROAD WARRIORS
PERPETUAL GROOVE
Jam band from the musically fertile town of Athens, Ga. (R.E.M., The B-52's, Widespread Panic), takes the stage for two nights of Southern rock, funk, jazzy improv, indie-rock and psychedelic synth loops.
Details: 8 p.m. Friday and Saturday at the Culture Room, 3045 N. Federal Hwy., Fort Lauderdale; www.cultureroom.net; $18.
COME SAIL AWAY
STYX
Two chances to see the legendary prog-rock/pop band Styx churn out hits including "Lady," "Too Much Time On My Hands," "Rockin' The Paradise," "Come Sail Away," "Fooling Yourself (The Angry Young Man)" and "Renegade."
Details: 8 p.m. Friday at Magic City Casino, 450 NW 37th Ave., Miami; and 8 p.m. Saturday at The Casino at Dania Beach, 301 E. Dania Beach Blvd., Dania Beach; 305-460-6579 or www.magiccitycasino.com; $30-$125.
ALL IN THE FAMILY
DAMON WAYANS JR.
Latest cutup from the extensive Wayans clan (fans of TV's "Happy Endings" and "New Girl" will recognize him) continues the talented family's tradition, with hilarious stand-up.
Details: 8 and 10:30 p.m. Friday, 7 and 9:30 p.m. Saturday, and 7 p.m. Sunday; at the Fort Lauderdale Improv, 5700 Seminole Way; www.improvftl.com; $25.
Saturday
, Dec. 3
OLD-SCHOOL MEETS NEW
RIPTIDE MUSIC FESTIVAL
Massive, two-day blowout features the best in modern pop-rock bands on Saturday (Silversun Pickups, Miike Snow, Dirty Heads, AWOLNATION, The Struts, Good Charlotte, Andrew McMahon in the Wilderness, Robert DeLong, Glass Animals and Saint Motel) and classic pop, funk and freestyle acts on Sunday (Earth, Wind & Fire, The B-52's, Expose, The Fixx, Howard Jones, Lime, A Flock of Seagulls and Debbie Deb).
Details: 10 a.m.-10 p.m. Saturday and 11 a.m.-9 p.m. Sunday at Fort Lauderdale Beach, Harbor Drive & A1A, 1100 Seabreeze Blvd., Fort Lauderdale; www.riptidefest.com; $49 Saturday, $85 Sunday, $99 two-day pass, VIP $220-$260.
THE MUSIC … THE MEM'RIES … THE MAGIC TOUR
BARBRA STREISAND
Two chances to see the one and only Barbra Streisand in rare performances in South Florida, in support of her 35th studio album, "Encore: Movie Partners Sing Broadway," which hit No. 1 on The Billboard 200 on Aug. 26. It'll be the songbird's first appearance in the Sunrise/Fort Lauderdale area in more than 10 years, and her first time in the Miami/Miami Beach area since March 1963 at the Café Pompeii in the Eden Roc Hotel.
Details: 8 p.m. Saturday at the BB&T Center, 1 Panther Pkwy., Sunrise; 8 p.m. Monday at the AmericanAirlines Arena, 601 Biscayne Blvd., Miami; Ticketmaster; $99-$510.
SOUTH FLORIDA JAZZ
THE BENNY GREEN TRIO
Internationally renowned jazz pianist brings his exciting hard-swinging, hard-bop style to the stage, cultivated during his time in drummer Art Blakey's Jazz Messengers in the late '80s.
Details: 8 p.m. Saturday at the Rose and Alfred Miniaci Performing Arts Center, Nova Southeastern University Campus, 3100 Ray Ferrero Blvd., Davie; www.southfloridajazz.org; $40, $10 students.
BASEL EDITION
SKRILLEX
Former lead singer (as Sonny Moore) for the post-hardcore band From First to Last who went on to find bigger fame as perennial Grammy-winning dubstep god Skrillex will tear up the dance floor for the Basel crowds with his vicious, bottom-heavy beats.
Details: 11 p.m. Saturday at LIV Nightclub, 4441 Collins Ave., Miami Beach; www.flavorus.com; $70-$80.
Sunday, Dec. 4
GOT BASS?
STANLEY CLARKE
Grammy-winning bass legend – who co-founded the seminal jazz-fusion group Return to Forever along with keyboardist Chick Corea and drummer Lenny White – has been a musical force of nature for more than four decades, playing both the electric and acoustic upright bass with equal virtuosity. For bass lovers, it doesn't get any better than this.
Details: 7 p.m. Sunday at the Broward Center for the Performing Arts, Amaturo Theater, 201 SW Fifth Ave., Fort Lauderdale; 954-462-0222 or www.browardcenter.org; $39.50-$59.50.
GOOD OLE BOY
CRAIG MORGAN
Country singer/songwriter and Army veteran performs signature hits including "Bonfire," "Almost Home," "Redneck Yacht Club," "International Harvester," "This Ole Boy," "Wake Up Lovin' You" and the No. 1 smash, "That's What I Love About Sunday," plus tracks from his seventh studio album, "A Whole Lot More to Me," including "When I'm Gone" and "I'll Be Home Soon." Carter Winter opens.
Details: 8 p.m. Sunday at Parker Playhouse, 707 NE 8th St., Fort Lauderdale;  www.parkerplayhouse.com; $27.50-$57.50.
Next Week 
HOLIDAY SHOW
DONNY & MARIE
She's a little bit country, he's a little bit rock 'n' roll, and together they're a lot of fun, as this superstar sibling duo has been entertaining audiences for more than 50 years. Fun facts: Donny Osmond won Season 9 of "Dancing with the Stars," while Marie has helped raise more than $5 billion as co-founder of Children's Miracle Network Hospitals.
Details: 8 p.m. Monday at the Hard Rock Live Arena at Seminole Hard Rock Hotel & Casino, 1 Seminole Way, near Hollywood; Ticketmaster; $40-$90.
SPIRIT OF THE SEASON
PETER WHITE CHRISTMAS
British jazz-fusion guitarist, who co-wrote Al Stewart's 1978 hit "Time Passages," teams up with trumpet master Rick Braun and saxman Euge Groove for some jazzy versions of seasonal classics, a few original holiday songs and some of their best known hits.
Details: 8 p.m. Wednesday at Parker Playhouse, 707 NE 8thSt., Fort Lauderdale;  www.parkerplayhouse.com; $33-$53.
free for all
CHOPIN FOR ALL
3 P.M. SATURDAY AND SUNDAY: Rachel Kudo and Marina Radiushina team up in a spectacular piano performance of both solo and four-hand repertoire, featuring works by Mozart, Ravel, Dvorak and, of course, Chopin; 3 p.m. Saturday at Broward County Main Library, 100 S. Andrews Ave, Fort Lauderdale; and 3 p.m. Sunday at Granada Presbyterian Church, 950 University Dr., Coral Gables; www.chopin.org.