5 cool coloring books to get you inspired on Coloring Book Day
There's a special day for everything now, which you know if you've ever met the internet. And so Tuesday has been deemed National Coloring Book Day (or #nationalcoloringbookday, if you will).
What's the point? To color with like-minded artists. But you can also go it alone to de-stress.
The popularity of coloring books for adults is undisputed: Nielsen's 2015 U.S. Book Industry Year-End Review estimated 12 million copies were sold in 2015, compared with 1 million in 2014.
Why is coloring so popular? "It's a welcome antidote for our technology-tied routines," says Kim Weiss, communications director for Health Communications Inc., which has published seven coloring books with more on the way and hosts monthly "coloring" lunches in Deerfield Beach for staff and outsiders. "There's something freeing and stimulating to our creative brains when we are writing or drawing. And everybody gets to feel like an artist. It's not too difficult to create something really beautiful and satisfying."
On that note, here are some of our favorites:
1. "The Wynwood Coloring Book," in which you can recreate the vivid murals of everybody's favorite art district.
2. "Pride and Prejudice: A Coloring Classic," Jane Austen and Chellie Carol (Doubleday). What color is Mr. Darcy's ego? I'm going with bright red.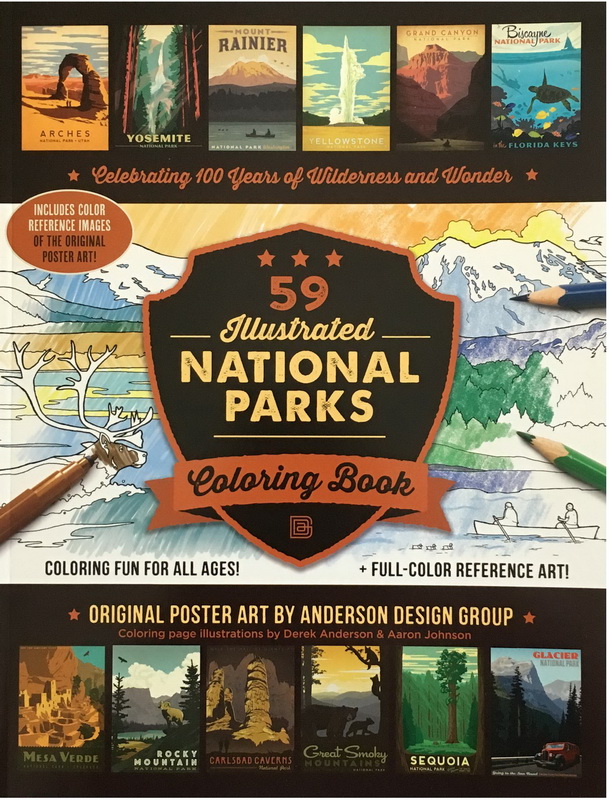 3. "Illustrated National Parks Coloring Book," Anderson Design Group. You'll need blues for Everglades National Park, oranges for the Grand Canyon.
4. "The Wicked Plants Coloring Book," Amy Stewart and Briony Morrow-Cribbs (Algonquin, out Aug. 9). For the botanically minded, this book is based on Stewart's bestselling nonfiction book "Wicked Plants." Time to bust out the greens.
5.  "Magical Jungle," Johanna Basford (Penguin, out Aug. 9). You might call Basford the queen of the adult coloring book. She has sold more than 16 million copies of her work worldwide.