August events around Miami and South Florida


'Stalking the Bogeyman'
Through Aug. 28
Where: Gablestage, 1200 Anastasia Ave., Coral Gables (in the Biltmore Hotel)
www.gablestage.org 
The play is a powerful thriller based on a true story that aired on NPR's This American Life. The story follows renowned journalist David Holthouse's secret pursuit of justice for a crime hidden for 25 years. It explores the dangers of vengeance, the power of forgiveness and the strength of family.
MIAMI Spice
Aug. 1 – Sept. 30
Where: Various participating restaurants throughout Miami.
www.iLoveMIAMISpice.com
Calling all foodies! Get up close and personal with some of Miami's top dining locales during Miami Spice, a two-month promotion where participating restaurants offer up discounted three-course meals (lunches $23, dinners $39) featuring signature dishes and specialties prepared by world-renowned chefs.
Miami Spa Month
Through Aug. 31
Where: Various participating spas around Miami and Miami Beach.
www.miamispamonth.com
Some of Miami's fanciest spas are offering treatments at a reduced rates through the end of August. Participating venues include uber chi chi spots like Elle Spa at the Eden Roc, Lapis Spa at the Fontainebleau, The Biltmore Spa and many more.
The Kingdom: Daddy Yankee vs. Don Omar
Aug. 6
Where: American Airlines Arena, 601 Biscayne Blvd., Miami
www.aaarena.com
The two artists square off in this unique "boxing match concert" where they trade off music sets or "rounds" of their greatest hits while fans vote for their winner during the concert via a custom-designed app.
Monster Jam
Aug. 13-14
Where: BB&T Center, 1 Panther Pkwy., Sunrise
www.monsterjam.com
Feel the power and hear the roar of the monster trucks at Monster Jam where world champion Grave Digger will jump, fly and crush along with Double Trouble, Big Kahuna, Hurricane Force, Instigator and Stinger.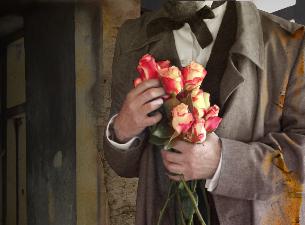 'Tio Vania' by Anton Chekhov
Aug. 4-6
Where: Dade County Auditorium, 2901 W. Flagler St.., Miami
www.miamidadecountyauditorium.org
Award-winning playwright Nilo Cruz directs a play about a cast of characters dealing with lives unfulfilled including a woman trapped in a loveless marriage, a doctor in a rural town whose fortune is never realized and a man who gives up his job in the city to pursue life on a farm. 
Neil Young's on the Beach
Aug.12-14
Where: Miami Theater Center Mainstage, 9806 NE 2nd Ave., Miami Shores
www.madcattheatre.org
The Mad Cat Live! Band performs rocker Neil Young's fifth studio album "On The Beach," the iconic release which is the third installment in his "Ditch Trilogy" of recordings about his disenfranchisement with the recording industry.
Alice Cooper
Aug. 12
Where: Broward Center for the Performing Arts Au-Rene Theater, 201 SW 5th Ave., Fort Lauderdale
www.livenation.com
The shock rocker is still touring and is sure to draw from his extensive string of hits like the appropriate "School's Out for Summer" and "Eighteen." The dark and horror-themed theatrics are still there so get ready for a hard rock ride.
International Ballet Festival of Miami
Aug. 27-Sept. 11
Where: Various locations throughout South Florida
www.internationalballetfestival.org
The Miami Hispanic Ballet company hosts its annual festival that brings together top companies and ballet stars from around the world for a program including performances, workshops, films,
art exhibits and master classes.