All the coolest trucks you will see at Monster Jam in Miami
Are you ready for maximum mayhem? Monster Jam returns to South Florida this weekend with its parade of custom-designed machines that sit atop 66-inch tires and weigh a minimum of 10,000 pounds. Built for short, high-powered bursts of speed, Monster Jam trucks generate 1,500 to 2,000 horsepower and are capable of speeds of up to 100 miles per hour. They can even get airborn: Monster Jam trucks can fly up to125 to 130 feet (a distance greater than 14 cars side by side) and up to 35 feet in the air. Here are some of the trucks that will be at the BB&T Center this weekend. 
El Toro Loco
Watch rookie driver Mark List take this bull by the horns in this crowd favorite that he drove to win earlier this year in Tulsa.
Scooby-Doo
It's no mystery why this truck is such a crowd pleaser. Adrenaline junky and former ATV racer Bailey Shea will be behind the wheel of this monster machine that looks like everyone's favorite crime solving pooch. 
Grave Digger
One of Monster Jam's oldest and most-decorated trucks will be driven by Randy Brown this weekend. 
Fluffy
A monster truck with comedian Gabriel Iglesias' smiling mug on the side? Sounds like driver Kevin King has a sense of humor.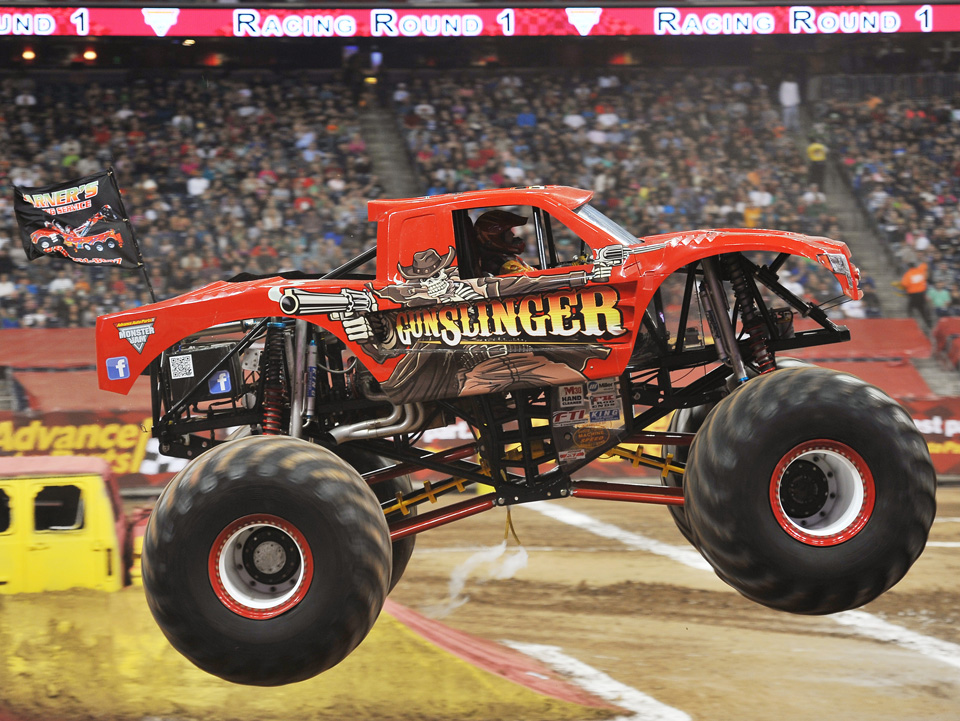 Gunslinger
This monster truck will be driven by Scott Hartsock. Yee haw.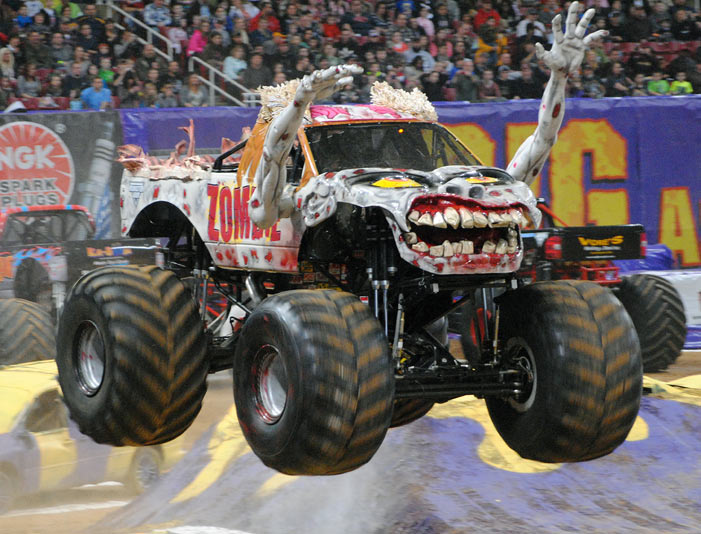 Zombie
This monster truck was built after fans were offered the opportunity to vote on the truck they wanted to see built. Catch driver Bari Musawwir as he brings terror to the other monster trucks. 
Carolina Crusher
Gary Porter is going to put the hurting on some cars in this moster truck.