A secret retail oasis awaits you in North Miami
Perhaps you've visited the Museum of Contemporary Art (MOCA) in downtown North Miami for an art opening or their monthly Jazz at MOCA concert on the last Friday of the month.
But did you know directly across the street and one block north and south there are high-end vintage and mid-century modern furniture and accessories stores? If you're looking for a one-of-a-kind piece that will be a conversation starter at your next party or gathering, look no further.
North Miami's 20th

 Century Row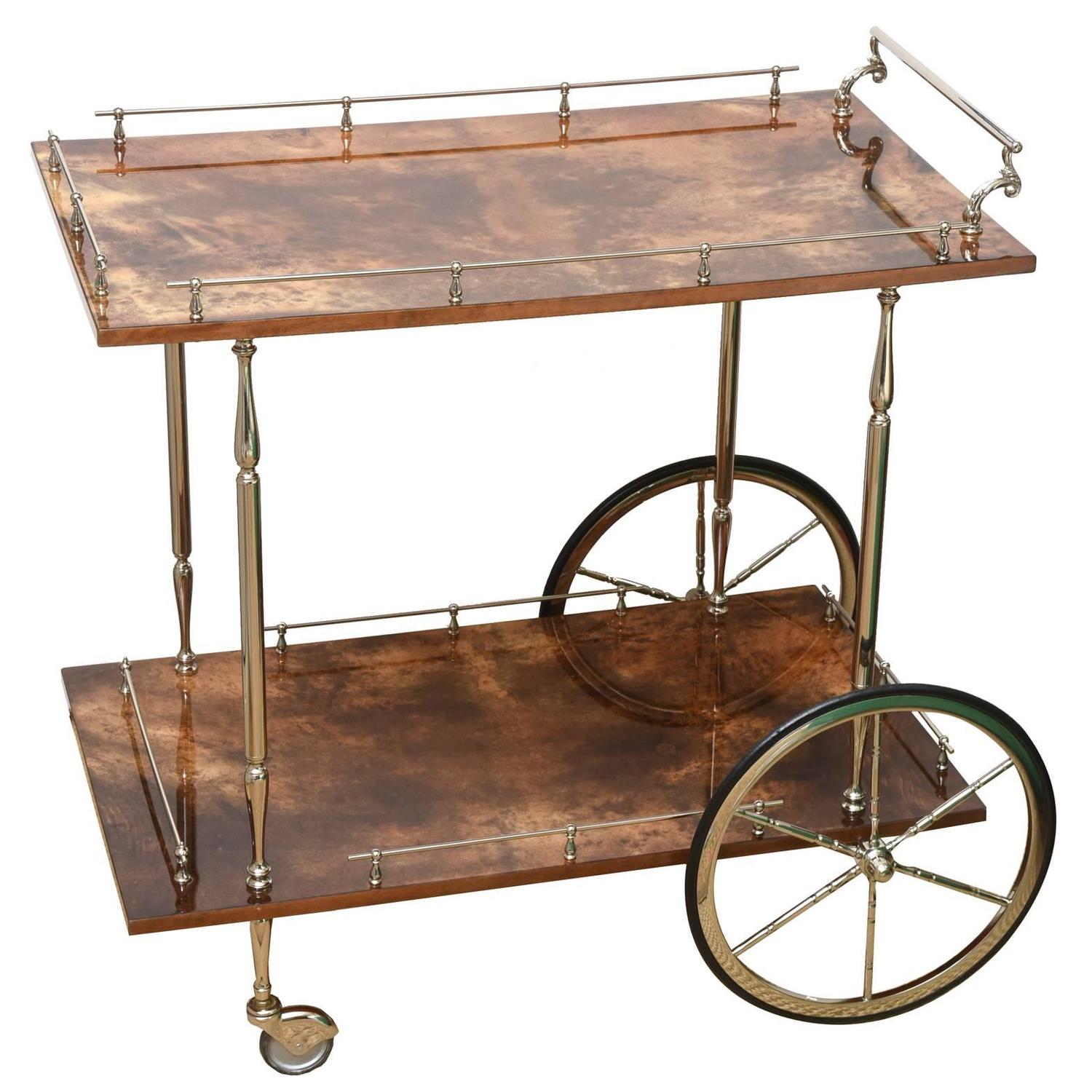 Vermillion, 765 NE 125 St., 305-893-7800
Owner Susan Cutler opened in 2005 and has remained in the same location ever since. A pioneer of "20th Century Row," as the area is known, and responsible, along with the owners of Stripe (mentioned below), for bringing in other stores, Cutler has a long history in the business. After stints in the art world as an art advisor and in theater, she relocated to Miami to open Vermillion because she saw it was blossoming and growing. At her store she specializes in 20th century furnishings as well as decorative and fine art which attracts international clientele.
Mostly Modern 20th Century Design, 809 NE 125 St., 305-891-5551
Owned by Sam Camhe and open since 2010, the store specializes in Mid-century modern furnishings and accessories. He's got throwback items ranging from the 1950s-'80s like a lucite and a brass bar cart, Italian chairs, brass lamps, a modern vanity with lights (this one will make you feel like a star in a backstage dressing room!) and vintage hand-blown glass pieces in the jewel tones made popular in the 1960s. His expert eye for the best from these eras is apparent in his varied and enviable selection.
Stripe Vintage Modern, 799 NE 125 St., 305-893-8085
Eric Cody and Arel Ramos are pioneers of the area too, opening their store 11 years ago, following in the footsteps of the area's other innovator Susan Cutler of Vermillion. Eric and Arel pride themselves on using their high-end pieces to create rooms for their customers that reflect a beach chic setting. They specialize in European and American vintage furniture, lighting, art and ceramics.
Muse Inspired Living, 793 NE 125 St., 305-899-0014
The newest shop in the district, Muse is owned by Stripe owners Eric and Arel and is a departure from their other store. As carefully designed as Stripe, Muse offers the same light, airy feel but instead focuses on selling scarves, sunglasses, jewelry and candles which are great for the home. They call it their "girlie store."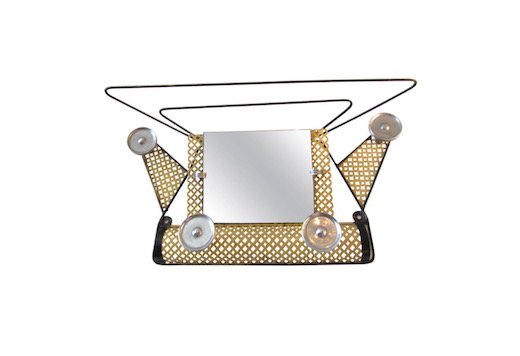 Joseph Anfuso 20th Century Design, 815 NE 125 St., 305-640-8157
Like many of the neighboring mid-century modern stores, this one evokes the look that the popular television show "Mad Men" brought back in style. Anfuso has an impressive collection of mirrors, wall décor, desk and floor lamps, credenzas, chests and side tables. Lacquer, steel, hand blown glass, ceramics and molded pieces means you can create your own collection of "a little bit of everything."
Blu Egg Interiors, 771 NE 125 St., 786-773-2300,
www.facebook.com/Blu-Egg-Interiors
F or a bit of funky and whimsy, Blu Egg offers an eclectic mix of art that's attracting interior designers. Representing more than 25 artists, Jay Luiz sells wood carved art, sculptures, paintings, sketches, mixed media works and ceramics. There are also several vintage pieces thrown into the mix to keep the offerings interesting. Luiz's own pieces are up for sale here as well. Open just a year, they are making their mark in the area.
Worth checking out
Travel east on NE 125th Street and it turns into 123th Street as you get closer to Biscayne Boulevard. There you'll find a few notable stores tucked into a quaint antique strip mall that spans merely half a block. While there, make sure to visit:
Miranda Style, 1652 NE 123 St., 305-901-9748
www.facebook.com/Miranda-Style
Owner Martha Miranda is new to the area open just a month and a half but her collection is impressive and beautifully laid out in her store. She has a colorful collection of pillows, furnishings and vintage pieces. A mid-century chair with black lacquer and bronze details, wine glasses and matching decanter with gold details and Zen like meditating Buddha statues make up just some of the items for sale.
Aubery Inc., 1662 NE 123 St., 305-893-1015
Also a mid-century vintage furniture store where they pride themselves on the importance of searching for the right items to always update their collection. The store/showroom is filled with a colorful array of items from the 1940s to the 1980s. There are light-colored lamps and nightstands in popular hues from those time periods as well as funky-colored seats and chairs (think purple) as well as whimsical garden sets.