7 Ways to Soak Up the Great Outdoors in Miami
Miami's weather is the envy of well, the entire country, and that means getting out and exploring the great outdoors is almost a must. With a bounty of great parks and beaches, the options for al fresco activities is endless. Here are some to consider:
1. Oleta River State Park
Florida's State Park system is consistently ranked one of the top 10 in the country. Oleta River State Park (pictured at top) in the north end of Miami-Dade County may be one of those reasons. You'll find the entrance to this outdoor oasis along NE 163rd St. in North Miami Beach (the most unlikely of places). Drive through the entrance, and make your way past plenty of kayaks which are ready to take you through mangrove-lined waters that lead to the open bay. Bring your mountain bike (or rent one) and tackle novice and advanced trails or walk their nature trails instead.
3400 NE 163rd St., North Miami Beach 305-919-1846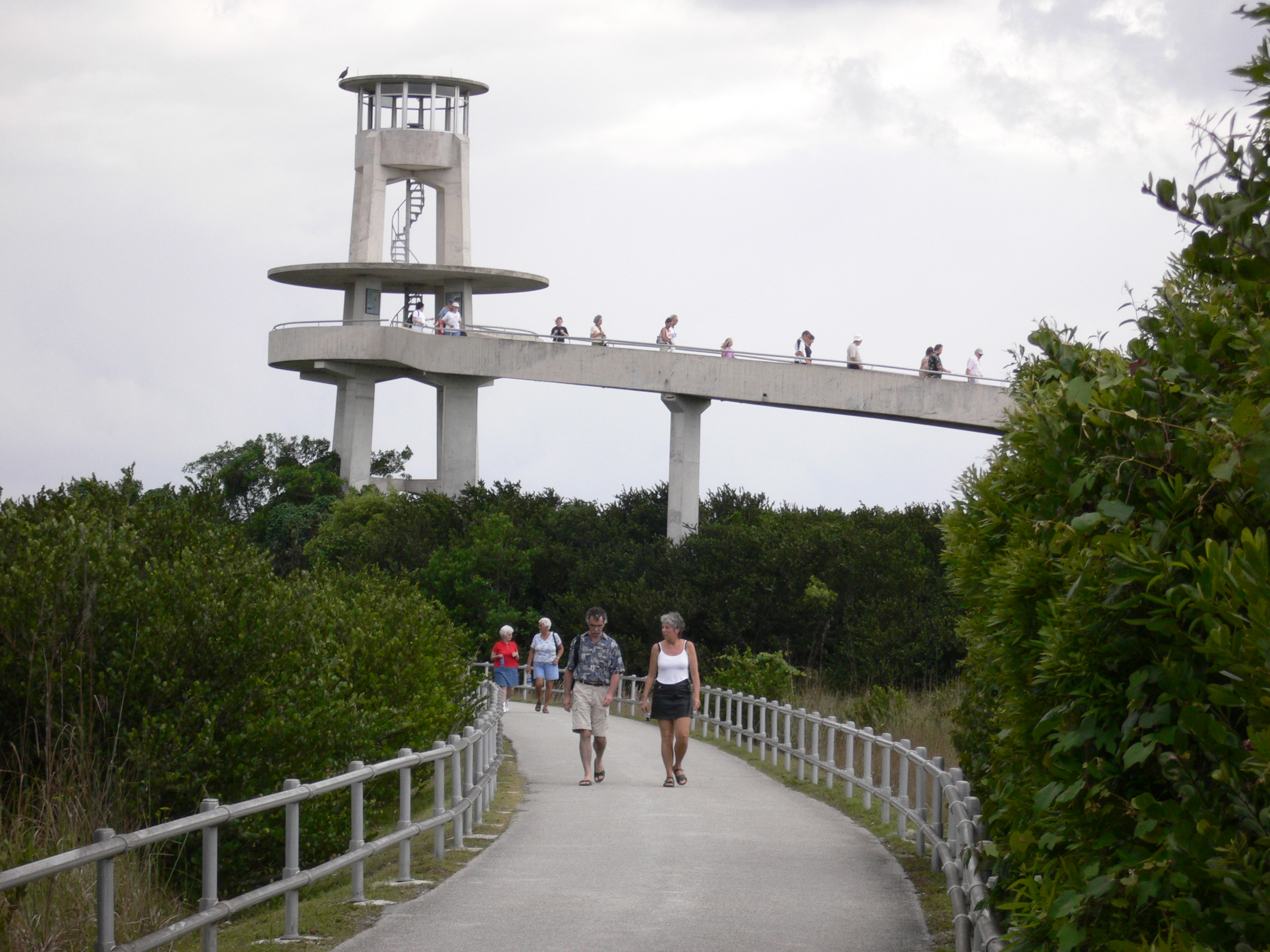 2. Shark Valley at Everglades National Park
Travel west on Tamiami Trail and you'll arrive here at just one section of what Marjory Stoneman Douglas called "The River of Grass," a book that's a must read for any fan of the Everglades. Shark Valley at Everglades National Park is where lots of gators live, and greet you along the paved path. There are several ways to reach the Observation Tower that offers the most striking view of the vastness of this park. Ride the tram and learn from an expert about inhabitants you encounter, bring or rent a bike to reach the tower. There is also a boardwalk trail and the hammock trail with rough limestone trail that includes footbridges over a stream.
36000 SW 8 St., Miami 305-221-8776
3. Amelia Earhart Park
You might go to Hialeah to get great Cuban food or perhaps check out their new Arts District but they also have one of Miami's best parks. The 515-acre Amelia Earhart Park is rife with five lakes, nature trails, creeks and a Farm Village with horses, a petting zoo and quaint rocking chairs. The water sports complex is a great place to try your hand at cable wakeboarding or ride a paddleboat on one of their other lakes. Get a workout playing volleyball on a sand court or enjoying the nature trails by foot or bike.
401 E. 65th St., Hialeah, 305-685-8389 
4. Greynolds Park
The hill here is legendary and of the many highlights of Greynolds Park. Hike up either the paved winding path that leads to the observation area or up the grassy hill (which is great for rolling down too). You can cover plenty of ground here given that is measures 249 acres. Hit nine holes of golf or choose from one of several nature trails, both natural and paved. They all run alongside lovely waterways, feature simple benches and covered ones as well, all offering a lovely view. There are volleyball courts on sand here as well and plenty of wildlife for viewing while you walk, jog or bike.
17530 W. Dixie Hwy., North Miami Beach 305-945-3425 
5. A.D. Barnes Park
At 65 acres A.D. Barnes Park may be smaller than the others on this list but the amenities and activities available here are just as plentiful. There's a year-round pool if you like to get in several laps and stay cool in the process. Or grab your rod and head to their fishing pier for a bit of quiet solitude. There are also basketball courts, fitness zones and a splash playground for the kids. It's also a great place to consider for camping, available to groups and organizations only but think how fun that would be. The cabins hav
e central air conditioning, twin beds, showers and a dining hall with full kitchen. Best of all, they are surrounded by 10 acres of tropical hardwood.
3401 SW 72nd Ave., Miami 305-666-5883 
6. Hobie Beach
For more than three decades, Hobie Beach along the Rickenbacker Causeway has been the spot to go windsurfing probably because it's the best location for beginners or those experienced at sailing. The shallow waters are ideal for families and also make it the perfect spot for water sports enthusiasts. Learn how to sail on a hobie catamaran and enjoy the skyline views of Miami from the waters of Biscayne Bay. Dogs are also allowed on this beach. Spend the day, bring a picnic, sail and let your dog enjoy the beauty too.
Just off Rickenbacker Cswy., Key Biscayne. Miami Watersports rents the hobie cats, 305-345-4104 
7. Bill Baggs Cape Florida State Park
Keep driving on Rickenbacker Causeway, through the Village of Key Biscayne and you'll reach Bill Baggs Cape Florida State Park. This is the tip of Key Biscayne and where there is a historic lighthouse worth climbing and learning about. There are tours of both the lighthouse and keeper's cottage. Bike or walk along nature trails, snorkel right off the beach, picnic and barbecue at one of their many available grills, fish along the seawall.
1200 South Crandon Blvd., Key Biscayne, 305-361-5811