5 free and cheap events in Miami this weekend – Sept. 23-25
We've got live music, Cuban culture, national parks, museums, and a fall festival highlighting this weekend's free and cheap things to do. Enjoy.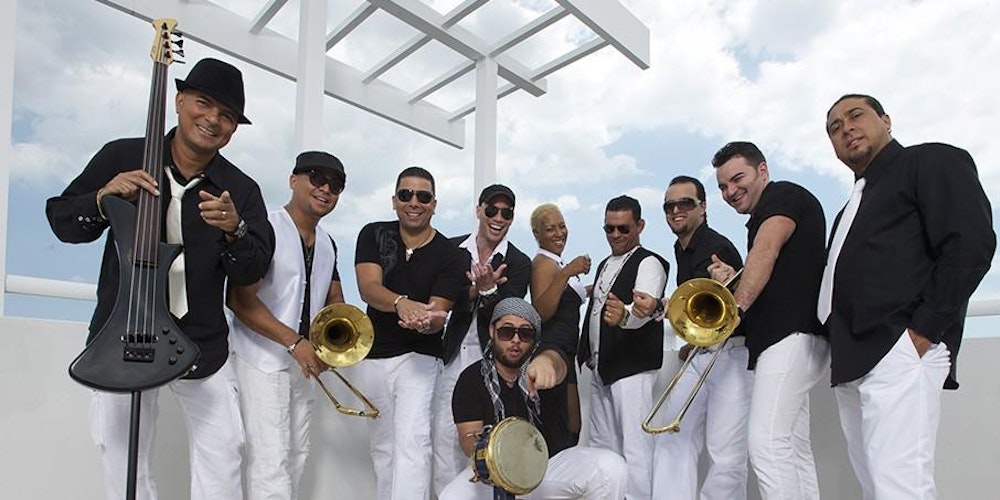 Timbalive live
Go to Collins Park on Miami Beach on the afternoon of Sept. 25 to listen to Timbalive perform live for free. (Seriously, does it get any better than this? The beach, Timbalive and free.)  This Miami band sings what I call Cuban music in Spanish and what others call timba and salsa. I guarantee you will be shaking your hips and dancing, especially when they sing "Gasolina de avion," "Ya llego mi pasaporte," and more. If you're a tourist or visitor, check out this event for a truly Miami music experience. The performance celebrates Hispanic heritage and is presented by the Global Arts Project.
Pig roasting and more
Here's another only in Miami event: an outdoor screening of the top five shows of the TV series, "¿Que Pasa, USA?" served with free Cuban coffee, music, dancing, and a pig roast feast. The event is on the evening of Sept. 24 on the Ludlam Trail. "¿Que Pasa, USA?"  is a popular comedy show, which aired on PBS for four seasons, about the bilingual Peña family living in Miami's Little Havana and struggling to keep Cuban traditions alive while navigating through the new-to-them U.S. system.  According to some, the TV show also launched the career of actor Steven Bauer, whose name was Rocky Echevarria and played the role of Joe.
National Parks
Sept. 24 is National Public Lands Day and that means all 392 U.S. national parks offer free entry, including Everglades National Park and Dry Tortugas National Park, off Key West. (Biscayne National Park in Miami is always free.) These free days don't happen often. Only one more free day is scheduled this year and that's in November. The National Park Service turned 100 years old in 2016, and visiting a park is a great way to celebrate the birthday. What is there to do at a park? Plenty. At the Everglades park, for example, events include a park ranger walk, wildlife viewing, a tram tour (for a fee), biking and more.
Museums and attractions
Sept. 24 must be an important day because, not only is admissions to national parks free, but admissions to some museums also are free. It's the 12th annual Smithsonian Museum Day Live!, which provides free admission for two with a ticket after an email address submission. Participating local museums include HistoryMiami, a Smithsonian affiliate; MDC Museum of Art + Design (free every day); and the Ancient Spanish Monastery in North Miami Beach, originally built in Spain in the 12th Century and reassembled here. The monastery is often the site for local weddings.
Fall festival in Fort Lauderdale
Fort Lauderdale kicks off the fall festival season with the Riverwalk Fall Festival on Sept. 24. Admission is free. Activities include entertainment, food trucks, and vendors all along the scenic river. The event is both family friendly and pet friendly, and will feature student musicians performing.
To keep up with latest news on deals, discounts and free events in South Florida, sign up for the daily Miami on the Cheap newsletter or the daily Fort Lauderdale on the Cheap newsletter. To submit an event or deal, click here. For more tips on what to do this weekend, read the frequently updated Miami on the Cheap weekend roundup of free and cheap events and the Fort Lauderdale on the Cheap weekend events and deals roundup.