4 fab Miami events this week


This is How They Roll
All-you-can-eat-anything brings out an interesting mix of people of all shapes and sizes. Of course, it always boggles the mind and stomach to see the skinniest people stuffing their faces, but more power to them. Taking it to another level is the Beach Bar at the Newport Pier, 16501 Collins Ave., which has introduced a new weekly event from 7 p.m. to midnight every Thursday featuring all-you-can-eat sushi. Yep, Sake Sushi Thursdays will give you plus one an unlimited selection of classic rolls, select creative rolls, seaweed salad and miso soup as long as you spend a minimum of $50 on select bottles of booze, champagne or sake. Parties of three to six can do the all-you-can-eat thing with a minimum of $100 in booze. To help in the digestion process, there will be live entertainment and those priceless waterfront views. For reservations, call 305-957-1110 or go to http://beachbarnewportpier.com.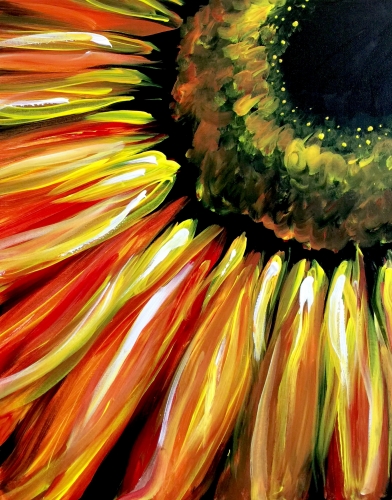 Canvasing 
Sometimes it pays to abstain from imbibing on a Sunday night – especially if you have gainful employment waiting for you on Monday morning. But that doesn't mean you have to sit home and drink chocolate milk either. At Tea & Poets, 5701 Sunset Dr., Sunday is Paint Nite, where, from 5 p.m. to 7 p.m. Sunday, Aug. 21, you can sip a tea-based cocktail like the Green Dragon (gunpowder green tea, fresh limes, white cane sugar and firewater bitters) while painting a fiery sunflower. The $45 cover gets you all the supplies. Teas and crumpets are extra. For 35% off the ticket price, use promo code POETRY at https://www.paintnite.com/events. 
Jamon It
There's nothing better than a greasy croqueta or ten after a night of imbibing. And they're good without alcohol, too. Determining who is the reigning champ of South Florida's croqueta makers is Burger Beast's Croquetapalooza, 7 p.m. to 10 p.m. Friday, Aug. 19 at the Magic City Casino, 450 NW 37th Ave. A $35 ticket includes admission plus all food–croquetas, of course, fritas, and assorted other snacks–as well as desserts, soft drinks, water and cafecito. A croqueta eating contest sponsored by Islas Canarias will also prove who can consume the most. Among the competitors vying for the title of best: Dolores But You Can Call Me Lolita, FINKA Table and Tap, Larios on the Beach, BreadMan Miami, Atlas Meat-Free Deli, La Fresa Francesa, Doce Provisions, Ms. Cheezious, Palomilla Grill, Party Cake Bakery, Pinecrest Bakery, Trust & Company, Deerfield Beach's Tucker Duke's Lunchbox and Vicky Bakery. There will also be a frita showdown with some of the aforementioned as well as Cuban Guys Restaurants, El Mago de las Fritas, El Rey de las Fritas, I Don't Give a Flying Frita and Los Bobos Cafeteria. There will also be booze for purchase in case you need to give yourself a good reason to go nuts on the croqueta consumption. For tickets, go to http://croquetapalooza.com. 
Jean-Michel Basquiat (American, 1960–1988). Al Jolson, 1981
Art Cinema
Andy Warhol discovered Jean-Michel Basquiat and Madonna bedded him. Today his artwork is worth more than some of Miami's yet-to-be-built condos. In 1996, Julian Schnabel directed "Basquiat," a bio-pic starring, among others, David Bowie as Warhol. In conjunction with PAMM's new exhibition, "Basquiat: The Unknown Notebooks," the museum, 1103 Biscayne Blvd., is screening the flick from 7 p.m. to 9 p.m. Thursday, Aug. 25. It's free with museum admission which is $16 or free for members. Space is limited and it's first come, first seated. For more information, email info@pamm.org.