11 South Florida musical acts you should know
To the outside world (and even a good amount of locals), Miami's music scene is comprised mainly of Latin or electronic music, where the big clubs or the Calle Ocho ballrooms reign supreme. The thing is, that couldn't be further from the truth. South Florida artists and musicians are heavy-hitters in every genre, from folk and alternative, to jazz, rockabilly, and everything in between. Of course, we can spotlight the big names that have residencies around the city, but we're here to talk about the emerging acts – the powerful Davids of South Florida whose sounds flood local spots on the nightly, challenging the Goliaths around town. All of these acts you have to see live to truly appreciate.
Indie/Folk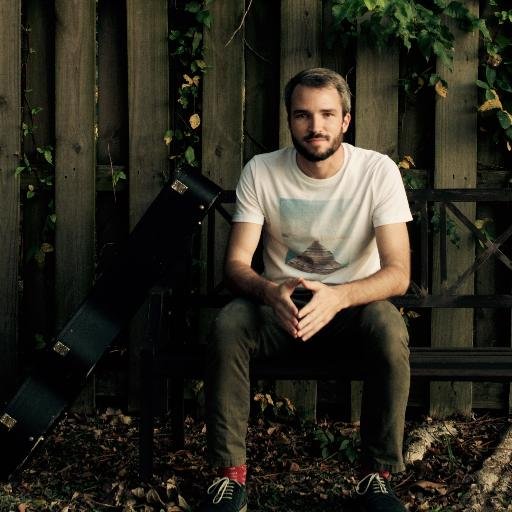 Credit: Michelle Harrison
An easy way to describe Keith Johns is by comparing him to troubadours like Jack Johnson, claiming a similar tone and lightness of living. He's the kind of guy you become friends with over the course of one set and leave with a smile. He's wholesome, talented and makes complex compositions seem simple and digestible for all music lovers. Check him out around town, and stay tuned for his debut album releasing Oct. 21 at The Wynwood yard.
Soul
Credit: Max Reed
The Miami Herald once called her "The Cuban Adele" and with great reason. Her pipes rival the international singer's, but it's Mayor's no bullsh*t approach to life and performing that draw you in. She can transform any of the soul classics like "Ain't No Sunshine" into something fresh and painless with the experience of a well-seasoned performer, although she just reached her 21st birthday. Out of the acts on this list, Yoli Mayor will rock you deeper than your core, she'll find your soul and dance with it, and then some.
Afro/Latin/Funk

Credit: Jason Koerner
Of course, we have to throw something Latin and spicy in the mix. Xperimento is one of the city's tightest Funk outfits and perhaps one of the best kept secrets in the music scene. They've opened for bigger acts like Spam Allstars and Locos Por Juana, but they're the perfect 5-piece that can warm up any crowd with their Latin jams. Trumpets, percussion, and catchy lyrics are what win your heart at an Xperimento show. Their obvious humility is also pretty wonderful.
Indie/Rock
These guys are like that cool group of friends who had a band in high school, except they're actually really good. They can mold their electronically-driven tunes to any audience, bringing the crowd to their feet. Sigh Kicks create the kind of music that makes you want to dance while breaking down what exactly you just might have heard. After shredding some verses at the crowd, the lead singer and the band would happily share a beer or two with you.
Soul/Funk
The saying "he wears many hats" most definitely applies to a musician like Alejandro Elizondo. You might catch him on Thursday nights throwing down some bluegrass at Lagniappe with The Wynwoods, but it's his funk act we're talking about here. Talented on the keys and at writing, Elizondo has developed a sound that feels whole, due in part to the equally exceptional musicians that usually join him on stage. Whether it's covers of soul classics or stellar originals, your girl will definitely be happy you took her to one of his sets.
Indie/Alternative
Photo credit: C&I Studios
For the sake of this piece, let's include Fort Lauderdale's bursting music scene in the mix. We'd be remiss not to have Kids on the list. Names like Mumford & Sons, Fun., and Kings of Leon come to mind when listening to their hand-crafted tunes. They have the stage presence of an outfit that has been together for years – well, because they have. Any chance we get to bring them down to the 305, we take it. They really are that special.
Jazz
Not only is she gorgeous, but she's a bombshell on the mic. Zoe Fromer has the kind of voice that would make a velvet blazer jealous. She steps into standards with ease, adding a certain self-assuredness to her attack, making age-old classics sound like she just whipped them up five minutes ago. Many people may think of jazz as a genre for the intellectual elite, but it's young artists like Fromer proving anyone can like good music, no matter the style.
Folk/Blues/Cuteness
If we reached Fort Laudy, let's bring in a little West Palm action because Ella Herrera is hands down, one of the most intriguing acts on the list. She may be small, but armed with her guitar and tambourine pedal, she can fill a room (or rooftop) easily. Her inflections and musical choices are wise beyond her years, and her covers of both Billboard favorites or historical classics are equally as enchanting as her demeanor. An absolute gem, we'd say.
Rock/Soul
When you see a female-led Rock band, Janis Joplin or The Runaways immediately flood your brain. But Aura is above the clichés. Sure, her tone pays homage to the women who have paved the way, but her raw energy rivals any male lead among the scene. They hit hard for the rock fans in the crowd, but appease your emotions with an evident outpouring of soul in every note. They're cool and simple, and not trying to be anything else. Just the way we like it.
Florida-Folk/Acoustic/Country-Blues
That's a lot of words to describe Shira's musical creations. But honestly, there's a lot more to what this local performer can do. She's equally as funny as she is talented, incorporating loop pedals and odd tones into her sound. She can play Gypsy Jazz and hardcore blues in one night, and you'll find yourself wondering which you loved more. She is also the brains behind Miami's first traveling arts wagon, funded by loyal followers and The Knight Foundation alike.
Oldies/Rockabilly/Soul/Amazingness
Although we love each of these artists with equal measure, we saved the show-stopper for last. The name Patrick & The Swayzees has become a calling code for "are you ready to have an awesome time?" amongst locals. Elvis, James Brown, The Animals – they play it all, and commit to character while they're at it. Each member is bedecked in vintage garb, golf shoes included. But it's lead singer, Les Greene's energy and gravity-defying dance moves that'll make you a fan for life.
And guess what? They're all from your hometown! So the next time you want to check out live music, take a deeper look at what some of these guys are up to. Surprise your friends with true musical knowledge and who knows, you might even surprise yourself.