Where to Eat Lunch in South Miami Right Now
South Miami's culinary renaissance over the past few years has made it a respectable location for power lunches and Sunday brunches. And with the growing number of small businesses and freelancing locals living there, it's also a neighborhood that gets especially busy around noon-time. Whether you're a young entrepreneur or a student simply looking for the best new lunch spots, this list's got you covered.
What's New
Arte Cafe Bistro
Fans of boba tea will instantly fall in love with Arte Cafe Bistro (pictured at top), a small eatery specializing in light bites, coffee drinks, and of course, bubble teas. Among their lunch time offerings, you'll find hot and cold sandwiches ranging from art nouveau caprese to grilled chicken breast, plus salads, soups, and beverages galore. Quaint and cozy, you can definitely see this becoming a local's lunch favorite over time.
7209 SW 59th Avenue, South Miami; 305-763-8841
Tacocraft Taqueria & Tequila Bar
This summer, a new Mexican-themed gastropub hit the streets of South Miami. Tacocraft isn't straight up taqueria, but rather a celebration of all your favorites: tacos–but with short rib or kale and sweet potato; quesadillas–filled with crispy pork plus chihuahua cheese and charred poblanos; and of course, guac. Basically everything you could ever want for a Mexican-inspired lunch.
5829 SW 73rd Street, South Miami; 305-668-5612
Cheap Eats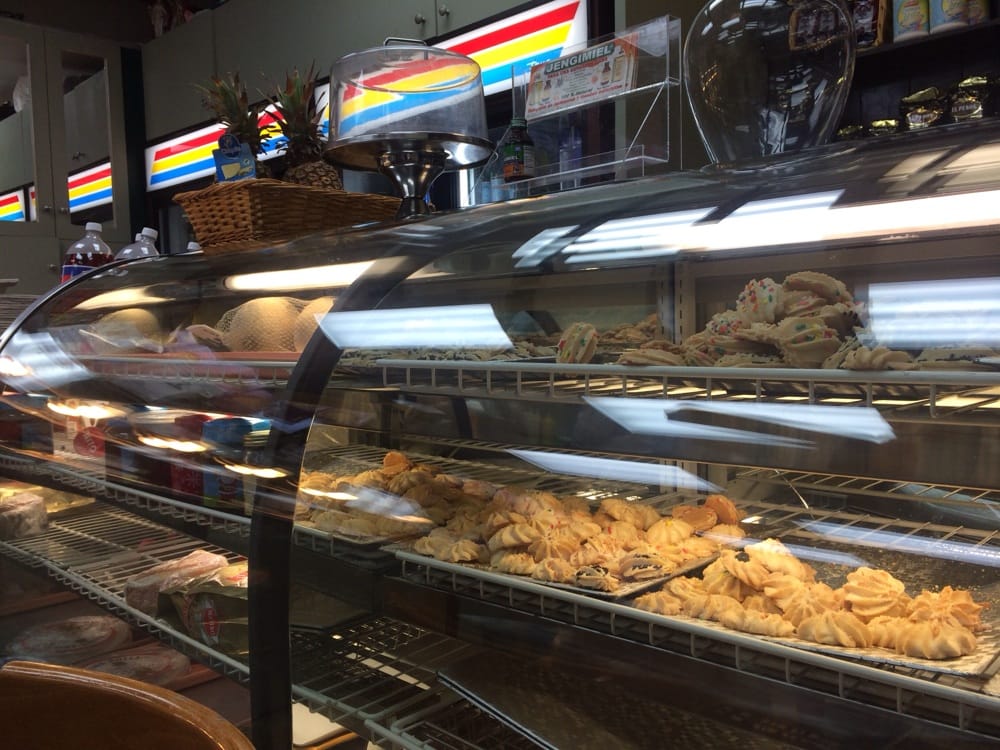 European Corner
This long-established fixture in the South Miami area has dished out Venezuelan-style lunches to the masses since 1993. That's right, while European Corner might invoke ideas of French pastries or Spanish tapas, instead you'll mostly find arepas, tequenos, tres leches, cachitos, and croquettas–and all at a steal.
5889 SW 73rd Street, South Miami; 305-667-8872
Le Royal French Bakery
Finding yourself craving French for lunch? Le Royal French Bakery serves more than just baked goods and is just the place to indulge in sandwiches and salads filled with brie, provolone, and cornichons for under $7. Plus you can always end your meal with a sweet Parisian-style pastry: fruit tarts, cakes, and croissants of all kinds.
7370 SW 57th Avenue, South Miami; 305-665-6631
Miyako
You can't put a price on good sushi, but you certainly can get a great lunch deal on it when you eat at Miyako. For only $12.95, you can fill up on 6 pieces of sushi, a california roll, plus a miso soup or green salad. Other fantastic and flavorful lunch specials include a chicken teriyaki for the same price, and a curry rice gohamono bowl for a dollar less.
5844 SW 73rd Street, South Miami; 305-663-7166
Healthy Spots
Joanna's Marketplace
Joanna's is definitely a local's favorite lunch venue, but anyone opting for more health-conscious eating is welcome. Freshly prepared sandwiches and a large salad bar make it easy to make mindful eating choices here. And as for their hot meals, you'll often find healthy dishes like fresh salmon and 7-veggie couscous that won't cause you to break your diet.
8247 S. Dixie Hwy, South Miami; 305-661-5777
Grown
Ray Allen's amazing fast-food eatery is everything you'd hope it would be and more. Healthy and hearty, Grown is where you can lunch on sandwiches, salads, and wraps that are custom made to fit your meal plans. Pick your protein and your "vibe" (like the Havana featuring avocados, plantain strips, and salsa fresca), then chow down guilt-free.
8211 South Dixie Highway, South Miami; 305-663-4769
Power Lunch
Taste Buds of India
What beats doing a work lunch over an indian buffet? Absolutely nothing, which is why business women and men from all around South Miami frequently stop in at Taste Buds of India. Conducting business over veggie samosas and exchanging cards over tandoori chicken is what life is about–especially when the garlic naan is free.
5850 Sunset Drive, Suite B, South Miami; 786-216-790
Il Vaporetto
Whether you're looking to impress clients or simply schmoozing with business partners, few places in South Miami beat the polished ambiance of Il Vaporetto. Stellar, prompt service coupled with a solid authentic Italian meal would make anyone feel like a boss by the end of lunch. They even have an executive lunch menu where $16 gets you soup o
r salad, plus a pasta or a fish or meat dish, and a soda for $1 extra (or wine for just $5).
5894 Sunset Drive, South Miami; 305-763-8004
Whisk
Whisk is hip, trendy, and tasty and has the perfect ambiance for a millennial-style power lunch. Already popular with the young professional crowd, this gourmet Southern cooking spot can please with dishes ranging from fried green tomato sandwiches to beer braised baby back ribs.
7382 SW 56th Avenue, South Miami; 786-268-8350