These are the favorite Miami Spice menus at the halfway point
It's the halfway point for Miami Spice 2016.
Don't worry if you haven't managed to hit all 243 restaurants — who could?
There's one month left to enjoy fixed-price menus at Miami's favorite restaurants. You can't get to all of them, so we crowd-sourced for you: Yelp's most active local voices tell us which spots are getting their vote of approval.
Here are the 15 places Yelpers say are providing the best Miami Spice bang for the buck. (We've also linked to our Miami Herald Big Review.)
"I love coming here whether it's for Miami Spice or not, but with the Spice menu, you absolutely get your money's worth. Izzy's is different in that you're getting New England style seafood, and I believe the entire point of Miami Spice is to try something you can't have normally." – Katherine D.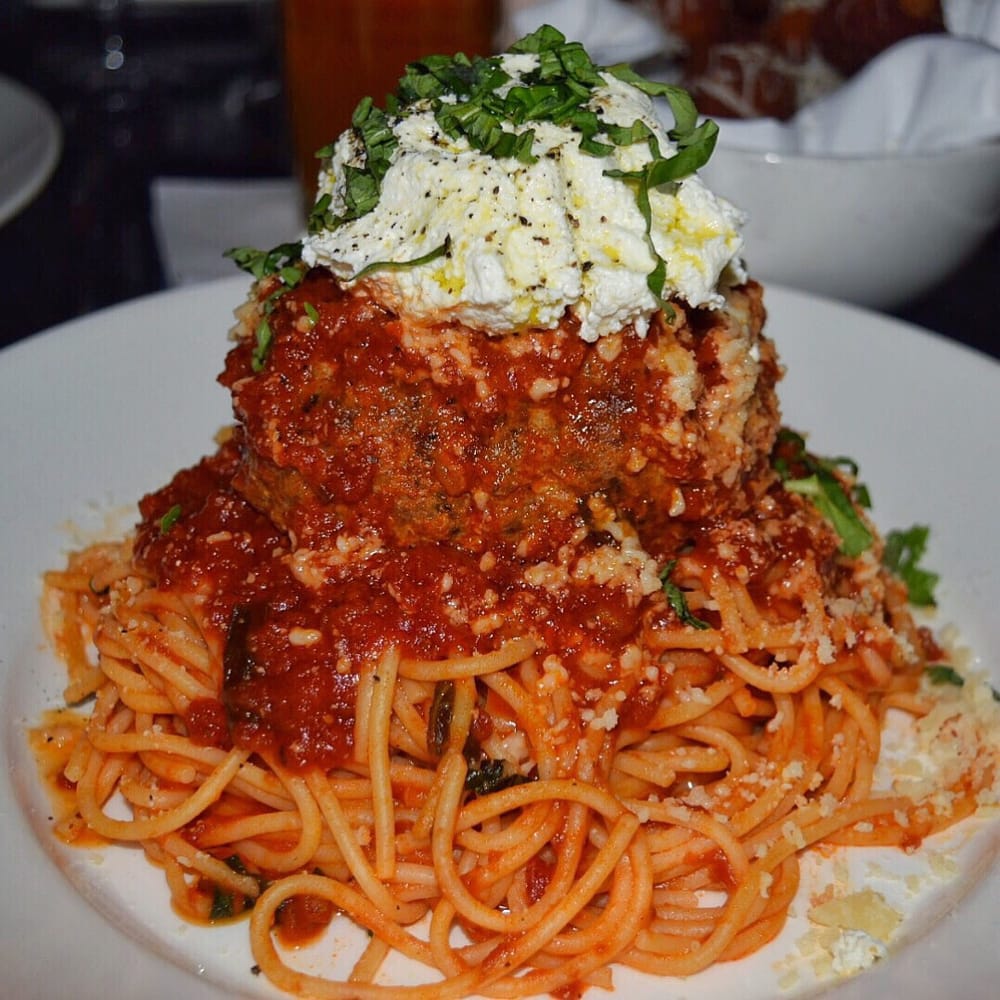 "This is the first year that Prime Italian is participating in Miami Spice and it is the perfect opportunity to go out for a lavish dinner on a regular night out. I have already visited Prime Italian twice to experience their menu and I found myself requesting a container as I had to take leftovers home both times… The service and quality remains top of the line as well from the moment you enter to the second you walk out the door." – Ashley M. 
"They have the majority of their menu options available for Miami Spice, including their famous housemade bacon!" – Desiree M. 
"If you haven't visited East Miami in the growing Brickell area, now is the perfect chance to waltz your way past the security guards in the lobby… The Miami Spice menu brings the perfect picks from the restaurant's regular menu. Opt for the Carpaccio de Pulpo as your appetizer, the Picaña as your main entree and most importantly the Volcan Dulce de Leche for dessert, the dulce oozes out of a small vanilla pound cake!" – Nancy O. 
"db Bistro Moderne remains one of Miami's top (fine dining) restaurants and I visit as much as I can… Pay attention to the small details while there (like the different types of bread they bring out for different courses or before your dinner begins). If you want to splurge just a little bit, place an order for a basket of their petite lemon madeleine cookies ($8). They are baked to order and a true delight." – Brenda P. 
"The Miami Spice menu consisted of a total of five courses. Go with a friend and that's 10 different dishes you both can try! Served tapas style, these creative and tasty dishes will definitely excite your tastebuds. Their take on the Cuban sandwich is a must try!" – Michelle L.
"I love that you can have an all day decadent experience at the iconic Biltmore Hotel for a fraction of its usual cost… If you're looking to make it a girl's day, swap out dinner for lunch and save yourself a little bit more! The lunch selection is quite hearty. You will not feel like you sacrificed any flavor for the money." – Heidi M.
"Michael Mina's Bourbon Steak is always a solid choice for Miami Spice, but this year was truly exceptional. Not only is the restaurant beautiful, but service is also stellar… For my main course, I really enjoyed my Blackened Local Fish (it was mahi mahi the night I was there) with cilantro chimichurri, coriander rice, and tomatillo salsa. The dish was bright and made my taste buds dance. For dessert, I ordered the Pastelito y Cafe with cream cheese mousse, guava, and espresso granita. This dessert was Miami on a plate and super elevated, bro. I could eat that granita all day." – Megan M. 
"It's not usually the first place you think of when you want to Miami Spice, but I've been the last three years in a row because their menu is so incredibly varied… My favorites? The tuna tartare with yellow pepper sauce and, of course, their famous souffles." – Ana P. 
"For some reason after moving out of the Gables I forgot about it and hadn't been in many years. My husband was looking to take me some place nice for dinner and found them because they were offering Miami Spice. I wish I hadn't spent so much time away because this place is fantastic!" – Jennifer L. 
"Our server, back server, busser, food runner, even the server at the next station, EVERYONE on staff seems to be positive, helpful, and engaging… The food was amazing. They change the menu every week! So this is not a question of will I go back but rather when will I go back?" – Ashley M. 
"From the oxtail croquetas to the dessert orange zest doughnut balls, it was truly the experience. There was a great music selection playing the whole night and the Miami spice menu was something to take advantage of." – Michelle L. 
"My first course was the twice baked, upside down Gruyere cheese souffle with Parmesan fondue, and from texture to taste, it might be my favorite thing I've eaten this year… One thing I love about Miami Spice is that it offers a way to preview several dishes for a set price which is especially nice for first-time diners to that restaura
nt. This was the case for my visit to Pascal's. I was so pleased with their Miami Spice dinner that I am eager to go back and order something different from their regular menu." – Megan M. 
"This is one of two places I make a point of visiting each year for Miami Spice… The menu is sprinkled with bits and pieces for every palate, and their portions are ridiculously generous… You'll find finishing all three courses a challenge, but one that you'll want to take on with gluttonous pleasure." – Ana P. 
"Their Spice menu is very generous in several ways: they offer it on Saturdays, there are four options for each dish, and the portions are huge… Really glad we picked this for our Miami Spice opening, as this place totally gets what the program is about – to give new customers a chance to try the restaurant out, and wow them back as regulars." – Krys P.