There's a ramen den tucked away in the Townhouse Hotel
 The who: The prolific SBE Hospitality group delves into the world of broth and noodles with K Ramen, their latest foray in the Miami market. Chef Jason Acoba of Makoto heads up the kitchen.
The space: The subterranean space at the Townhouse Hotel that was the long-running and beloved Bond St. Lounge has been remade into a Tokyo-style ramen den with two communal high top tables flanking the bar and open kitchen, anime drawings, dim lighting and low-slung tables.
The dishes: Poke, ramen and burgers (well, one burger). Prices are reasonable with nothing on the menu priced over $18. An extensive selection of Japanese brews adds to the Izakaya vibe.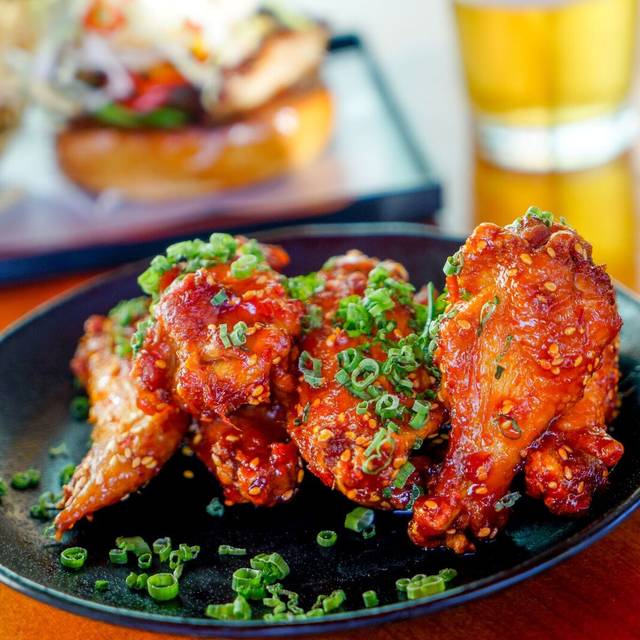 Start off with small plates of spicy chicken wings or Cubano spring rolls stuffed with pork, Swiss cheese, and mustard-seed vinaigrette.
Four types of ramen are offered including a pork broth bowl, a spicy chicken miso and the lobster bowl flecked with golden chives, green onion and marinated egg. The signature Half-Pound K Burger, is two patties topped with Chef's spicy creamy sauce, caramelized onion, tomato and American cheese.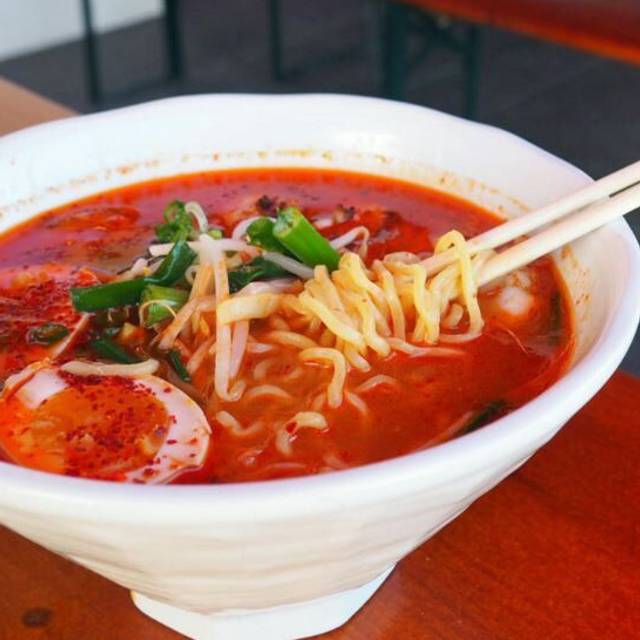 Rounding out the menu is a selection of pokes served over aonori (seaweed) sesame rice, including the Spicy Creamy Tuna "K Poke" and small bites including calamari with wasabi cocktail sauce and tater tots with duck fat drizzle.
Dessert is three types of mochi ice cream: mango, green tea and red bean.
Bottom line: You may miss the venerable Bond St. in this space, but you'll be happy to know it has been replaced with an affordable spot for solid ramen and Japanese small plates.
K Ramen
150 20th St, Miami Beach
305-534-7895