Farm fresh Indian food will have us all flocking to Downtown Dadeland
The who: Niven Patel, a former Michael's Genuine chef, branches out on his own cooking the food of his Gujarati heritage with Ghee Indian Kitchen.
The space: A loft-like space in the burgeoning Downtown Dadeland development, the cavernous dining room is made cozy with towering shelves stocked with preserved vegetables and spices sourced from the chef's own farm in Homestead. Much of the furniture was made in India including the lighting and mango wood tables but the overall feel is hip and modern with an open kitchen providing culinary theater.
The dishes: Authentic Indian home cooking with an emphasis on local ingredients. Patel's Homestead farm provides the inspiration and ingredients for much of the menu. Prices are reasonable and invite repeat visits with starters $8-$11 and larger mains $13-$18.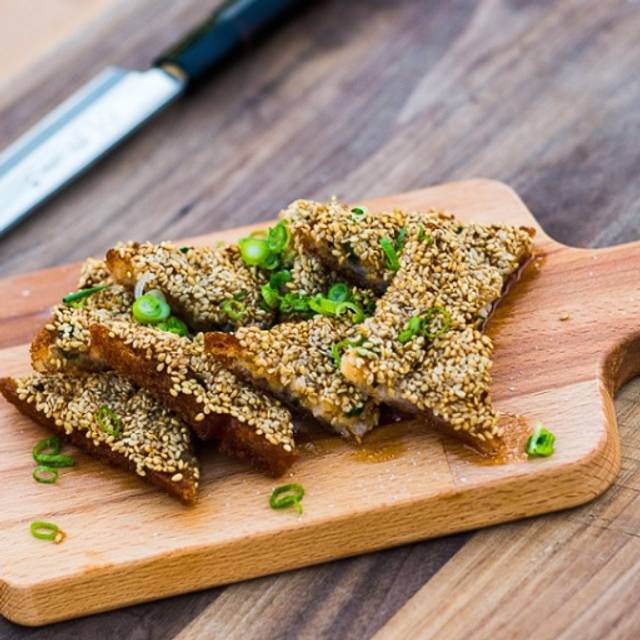 Start off with the "snacks" section which includes backyard pakoras which are fritters made from taro combined with squash, calabaza, and chickpea-and-rice-flour batter. The pani puri is a classic Indian street snack composed of puffed semolina shell filled with beets and sprouted moong daal tossed with tamarind-and-date chutney, green juice, kale, spinach, green apple, chilies, mint and cilantro. Crispy cauliflower is tossed with fried paneer chunks and pickled shiitakes that add tang. Veggie dishes provide comforting combos of charred eggplant and tomatoes, spicy tandoori broccoli with yogurt and a risotto-like green millet spiced with cilantro.
Heftier dishes include the chicken tikka masala, a tilefish coconut curry and Lamb kofta made with meatballs in a sauce of cashews, raisins, and spinach.
Desserts take a modern spin on Indian classics with a black cardamom ice cream, chocolate chai cake and toasted coconut gulab jamun.
Bottom line: An ambitious new Indian spot will make the trek to Downtown Dadeland worth it.
Ghee
8965 SW 72nd Place, Miami; 305-968-1850