Could this be the Best Place to Get a Beer in Miami: Concrete Beach Brewery
Fancy cocktails and chic drinking dens are a cornerstone of Miami's urban flavor, but some days you just want a nice spot to savor a brewski. We've taken to the streets to discover the best places to enjoy a beer in Miami. First on our list is Concrete Beach Brewery's Social Hall in Wynwood. 
The Vibe: Concrete Beach Brewery's Social Hall stays true to its name. The open-air watering hole is located right at the heart of Miami's colorful art district, and features a covered bar in case Florida's notorious summer storms decide to make an appearance. According to Social Hall manager and self-proclaimed beer nerd Jesse, the team's main goal is to educate people as to what beer can be, and they seem as eager to offer suggestions on choosing a brew as they are to hear customers' feedback on flavor. All the elements come together here to create a laid-back, no-frills drinking experience that lends itself to newcomers and regular veterans alike. Oh, and they give free public tours of the brewery at certain hours Thursday through Sunday.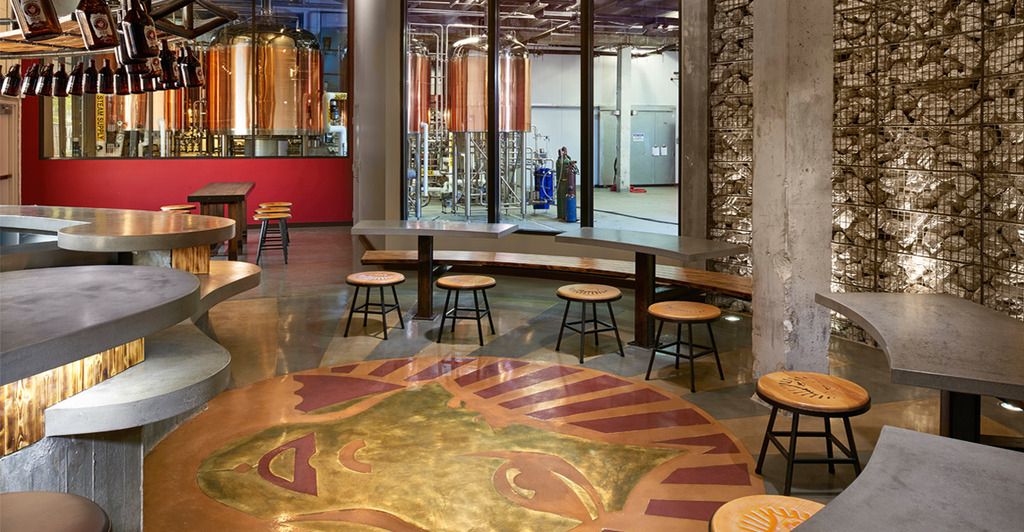 (Photo by Zagat)
Brews: Concrete Beach Brewery's Social Hall features a perpetually-rotating selection of their own brews, as well as a few from neighboring brewers like Wynwood Brewing Company. In their eyes, it's about supporting a local community of breweries rather than trying to push out the 'competition.' A 16 oz. here will cost you about $6, which is cheaper than what 8 oz. of craft beer will cost you at most chain restaurants. (Pictured below: glasses with hops and malt)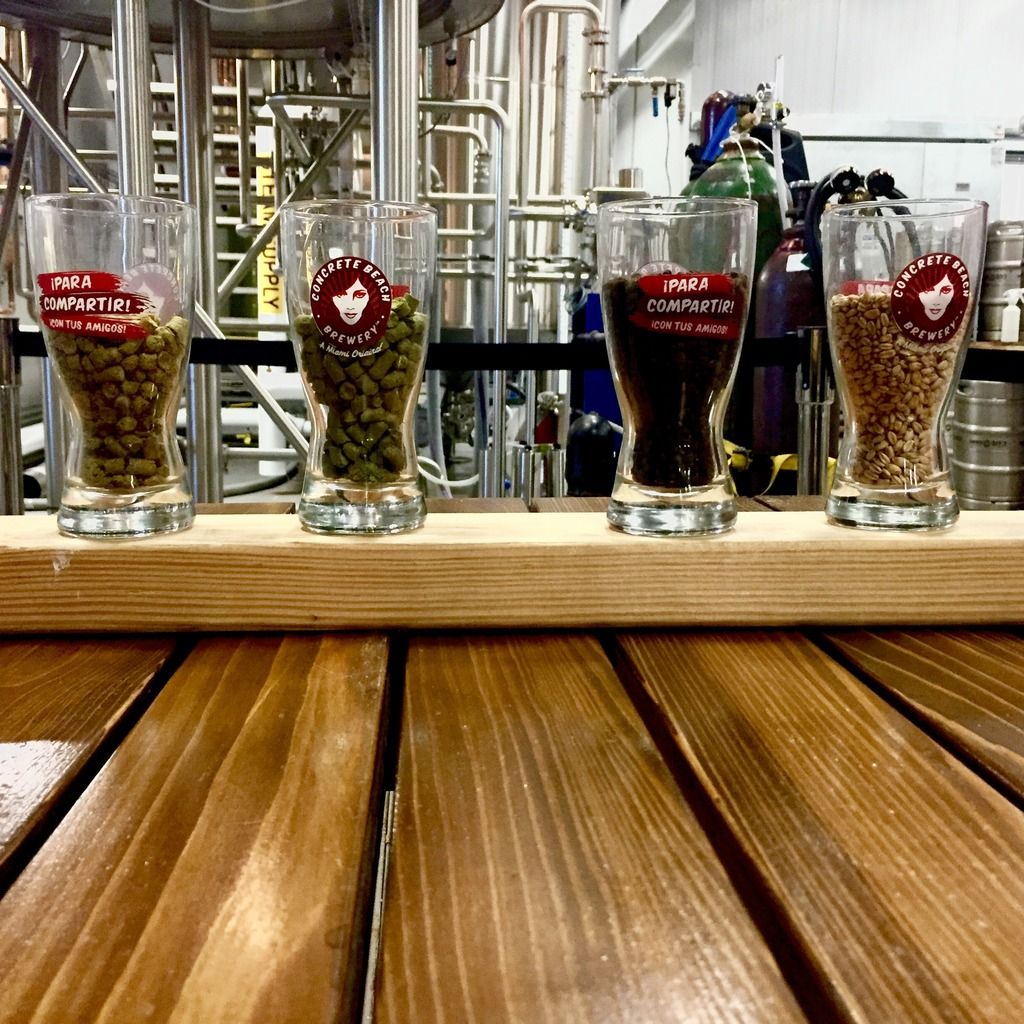 The Scene: The scene at Concrete Beach's Social Hall is about as varied as you could expect – you've got locals, visiting craft connoisseurs, hipsters, artist-types and men in suits. The only common factor is that everyone here loves their beer – end of story.