Could this be the Best Happy Hour in Miami: Toscana Divino in Brickell
The fifth stop on our search for the Best Happy Hour in Miami led us back to Brickell to take on Toscana Divino.  
The Vibe: Toscana Divino embodies all the style and sophistication you'd expect at a popular Brickell spot. The staff, however, is so friendly and easy-going that you feel like you're chilling at your neighborhood bar. Despite the breathtaking floor-to-ceiling glass wine and liquor racks, the sultry dim lighting, and the wall full of expensive handbags on display, Toscana Divino is the kind of place that invites you to roll up your sleeves, loosen up your tie, and skip the formalities. Plus, you don't have to sit at the bar to take advantage of happy hour; you can enjoy the same specials from the restaurant's outdoor patio seating as well.
Prices/Deals: Normally priced at $14, Toscana Divino's cocktails are a steal at a happy hour price of $7 from 6 p.m. – 8 p.m. The diverse selection offers something for everyone, with cocktails that range from a floral moscato wine infusion to a heady and spicy thai chili and tequila concotion. If you're aren't a vegetarian, the dishes are also to die for. While they typically range from $12-$16, you can sample them all for $8 each during happy hour. Here's what we tried:
Leche De Tigre – (below) Kappa pisco infused thyme, leche de tigre, moscato wine, and hum liquor perfume.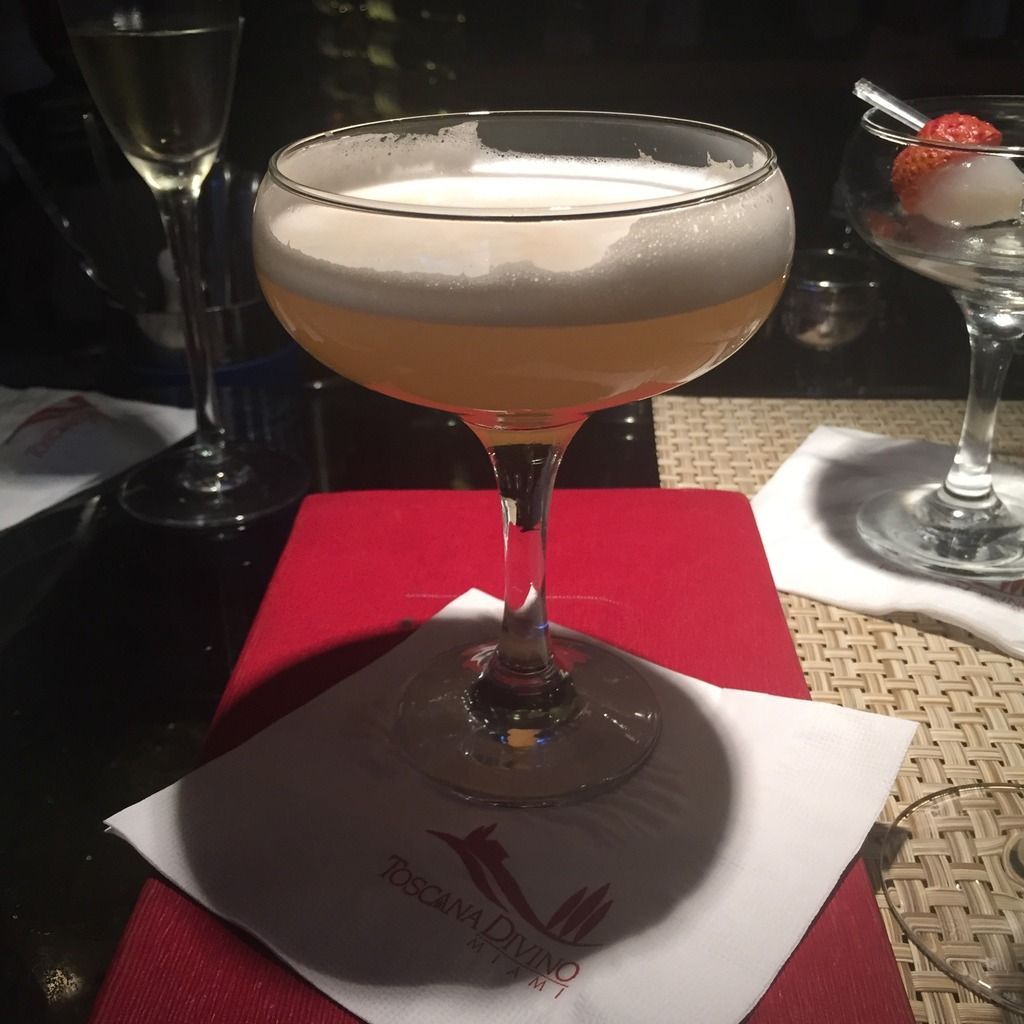 Arigato Sayonara– (our favorite, below) Sake, Bertina Elderflower, Soho, and a Lychee cube.
Wallpaper–(below) Avua cachaca, passion fruit puree, house made vanilla syrup, tabasco, and pink peppercorn.
Truffle Ricotta– (below) blended with honey and pepper.
Salmone Marinato – (below) 24-hour-marinated salmon, citrus, butter milk, focaccia crumb, crisp prosciutto, and arugula.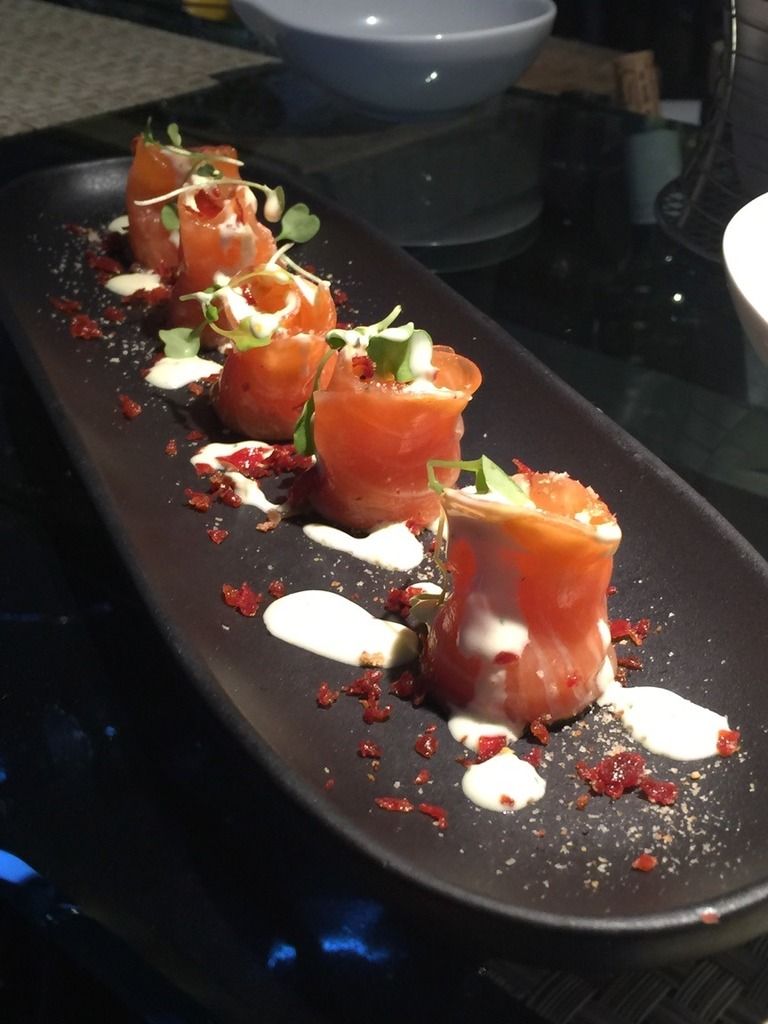 Crispy Porchetta – (below) pork belly, red onion, radish, lemon parmagiano, and micro herbs.
The Scene: Toscana Divino features a more upscale and mature crowd than nearby alternatives like Burger & Beer Joint and Balans. But below the surface, this is a crowd that likes to have a good time. Laughs are loud and plentiful, and it isn't uncommon for regulars to strike up conversation with total strangers. Everyone here is either a foodie, a wino or both, which means you won't have to try very hard to get the scoop on the best new dishes and dining spots.