Could this be the Best Happy Hour in Miami: Katsuya in Miami Beach
The third stop on our search for the Best Happy Hour in Miami led us to an intimate spot called the Dragon Lounge above legendary Japanese fusion restuarant Katsuya at the ritzy SLS Hotel.
The Vibe: The SLS Hotel embodies the Miami you see in magazine centerfolds and high-budget music videos. The one in which life is all about sunbathing and yacht parties, expensive bottles of liquor, and never-ending nights out. Known for attracting high profile regulars and frequently hosting star-studded events, on-site sushi mainstay Katsuya and its upstairs Dragon Lounge are perfect extensions of the 'good life' image. Happy Hour is served five days a week in the lounge, which is a tiny, dimly-lit space that oozes exclusivity. The walls feature elaborately framed monitors showcasing dynamic digital art, as well as physical installations by celebrated local artists. All around, small groups of eclectically-clad men and women laugh and converse in hushed tones with litling accents while sipping colorful libations and popping edamame. 
Prices/Deals: While the vibe might make you feel like it's going to cost you a fortune, the Happy Hour drink prices are (astronishingly) the lowest we've encountered so far on our quest: select cocktails are $6 from 7 p.m. – 8 p.m. and $7 from 8 p.m. – 9 p.m. And with about 12 specialty cocktails to choose from, you're definitely getting the best value for your buck. You definitely don't get as much time to sample offerings as you would at Tongue & Cheek's four-'till-close Happy Hour, but you can always come back. We fell in love with these during our visit:
Katsuya Fresh  – (below) Ketel One vodka, Rock Sake, hand-crushed English cucumbers and freshly squeezed lime juice. A more flavorful rendition of the classic cucumber martini. 
The Dragon – (our favorite, below) Belvedere vodka shaken with traditional Japanese flavorings of yuzu and ginger. The pink shoot sticking out of it is not a straw. 
Lotus Flower – (below) Grey Goose vodka, hand-pressed muddled raspberries, fresh mint and freshly squeezed lemon juice, finished with a splash of sparkling water. Beautifully light and delicate. 
Watermelon Cucumber Mojito – (below) Bacardi rum, crushed seedless watermelon, English cucumbers, fresh mint and freshly squeezed lime juice. Simple, refreshing and very well-balanced.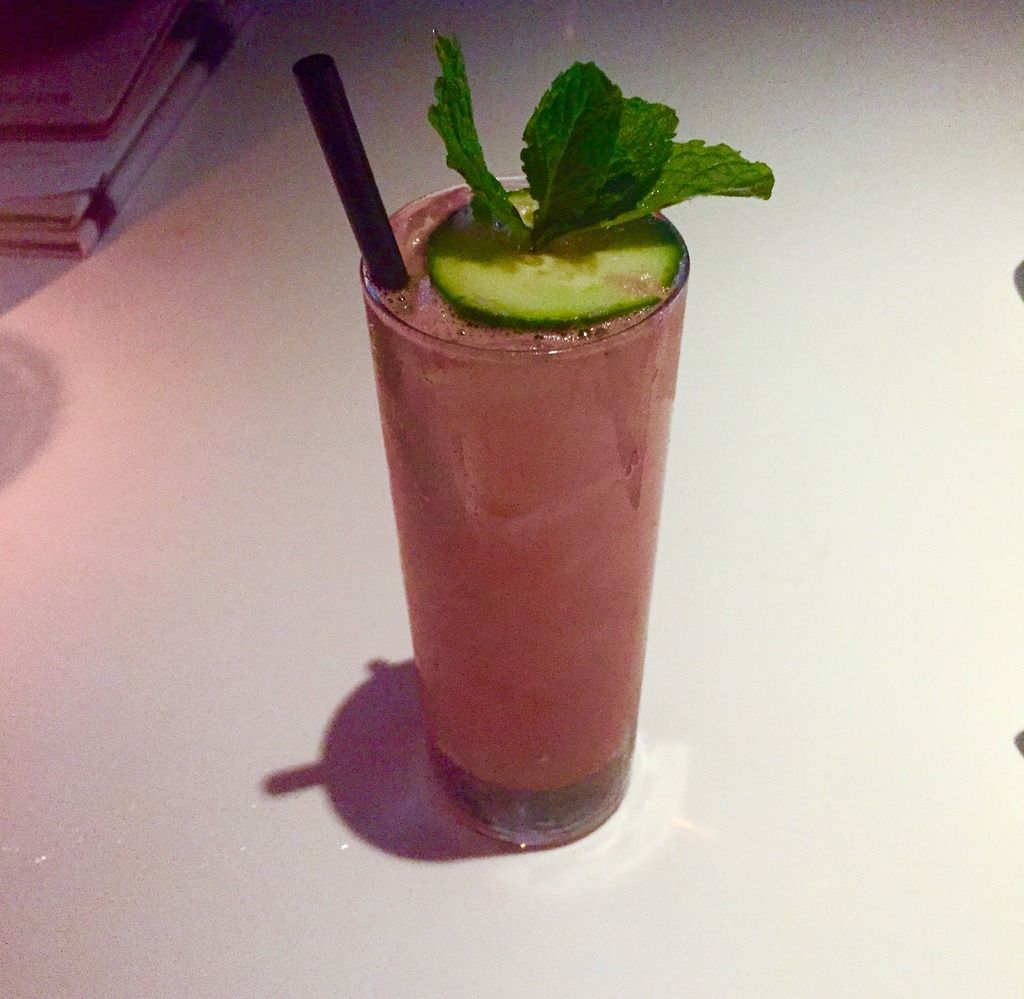 Katsuya's Happy Hour menu does include seven dishes, but beware: as delicious as the food tastes, this is not the place to come with an appetite or a budget. The menu items are superb but extremely pricey given their size – at $5, the edamame is the least expensive thing on the menu. Both the Katsuya Ceviche and the Creamy Rock Shrimp cost $13 each and come served in small portions designed to be sampled. However, if you don't mind splurging a bit and aren't about to keel over from hunger, the Rock Shrimp and the Crispy Rice with Spicy Tuna ($10) are our favorites (pictured below in order).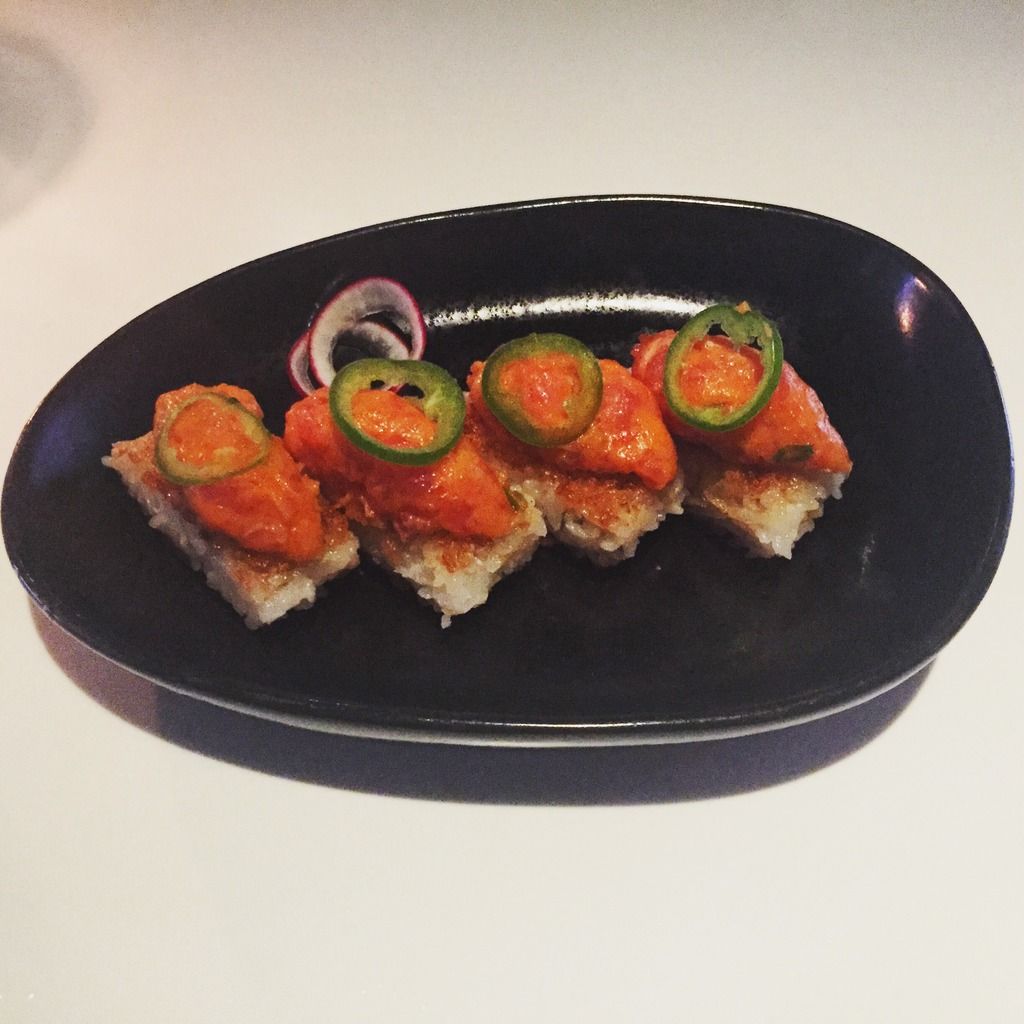 The Scene: Katsuya is a go-to spot for urban professionals, socialites and artist-types. Don't come in a t-shirt and jeans, unless that t-shirt looks extremely hip and those jeans extremely expensive. Yes, you'll be allowed in, and yes, the staff is very friendly, but you will feel out of place. That said, it is the perfect place to get into character and apply that fake-it-till-you-make it mentality – it's always fun and you definitely won't be the only one playing the game.