21 spots to get your champagne bubbly on in Miami


1. Champagne & Oysters at American Social 
American Social Brickell's new champagne & oyster happy hour takes place on Saturdays from 6-10 p.m. Guests will enjoy $1.50 oysters (Chef's choice) and $5 champagne on the sparkling Miami River.
Where: American Social Brickell, 690 SW 1st Court, Miami. 
2. Veuve Clicquot Happy Hour at The Forge
For your weekly dose of opulence, kick off the weekend at The Forge and enjoy $50 bottles of Veuve Clicquot every Friday. If a bottle's too much, enjoy by-the-glass for $10. Veuve Clicquot Happy Hour runs weekly from 6 p.m. – 11 p.m. and features complimentary hors d'oeuvres by Executive Chef Julia Doyne and music by Oui Savage. 
Where: The Forge, 432 West 41st Street, Miami Beach.
3. Oysters & Bubbles at Toscana Divino
Every Friday night, get your bubbly on Italian style at Toscana Divino, where you'll find live DJ performances, $1 oysters, and Franciacorta Ca del Bosco for $10 per glass and $50 per bottle. 
Where: Toscana Divino at Mary Brickell Village, 900 S Miami Avenue, Miami. 
4. Bubble Battles at the Fontainebleau
Every Monday from 5 – 7 p.m., learn about and enjoy different varietals of champagne, prosecco, cava, sekt and sparkling wine during Bubble Battles, a series of weekly tastings overlooking the Atlantic Ocean at the Fontainbleau's La Côte restaurant. The tasting class is $25 per person. 
Where: La Côte at the Fontainebleau, 4441 Collins Avenue, Miami Beach.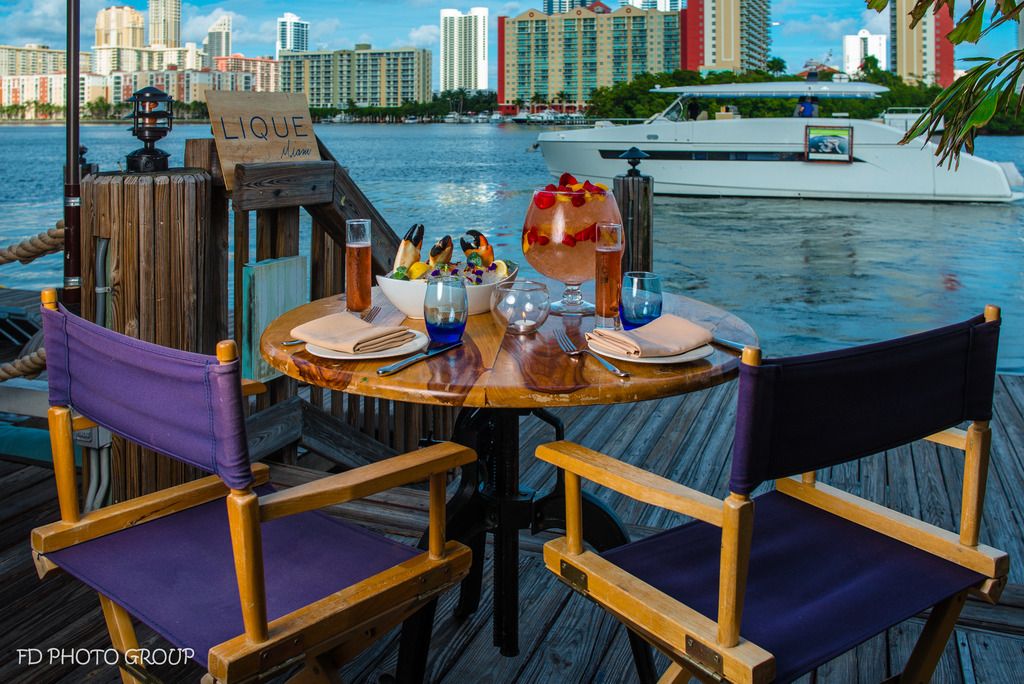 5. Sparkling Fishbowls and Veuve at Lique
Looking to sip by the water? Lique Miami offers champagne aplenty in its romantic bayfront courtyard during brunch from noon to 5 p.m. every Saturday and Sunday. If you're coming with friends, indulge in their fishbowl-size Pink Sangria, made with Miraval Rose, wine, peach liquor, fresh raspberries, agave nectar and peaches topped with rose sparkling wine ($65). Or, enjoy Veuve Cliquot to your heart's content, reduced from its usual $135/bottle to $100/bottle when you purchase five or more. 
Where: Lique, 3945 NE 163 Street, Miami Beach.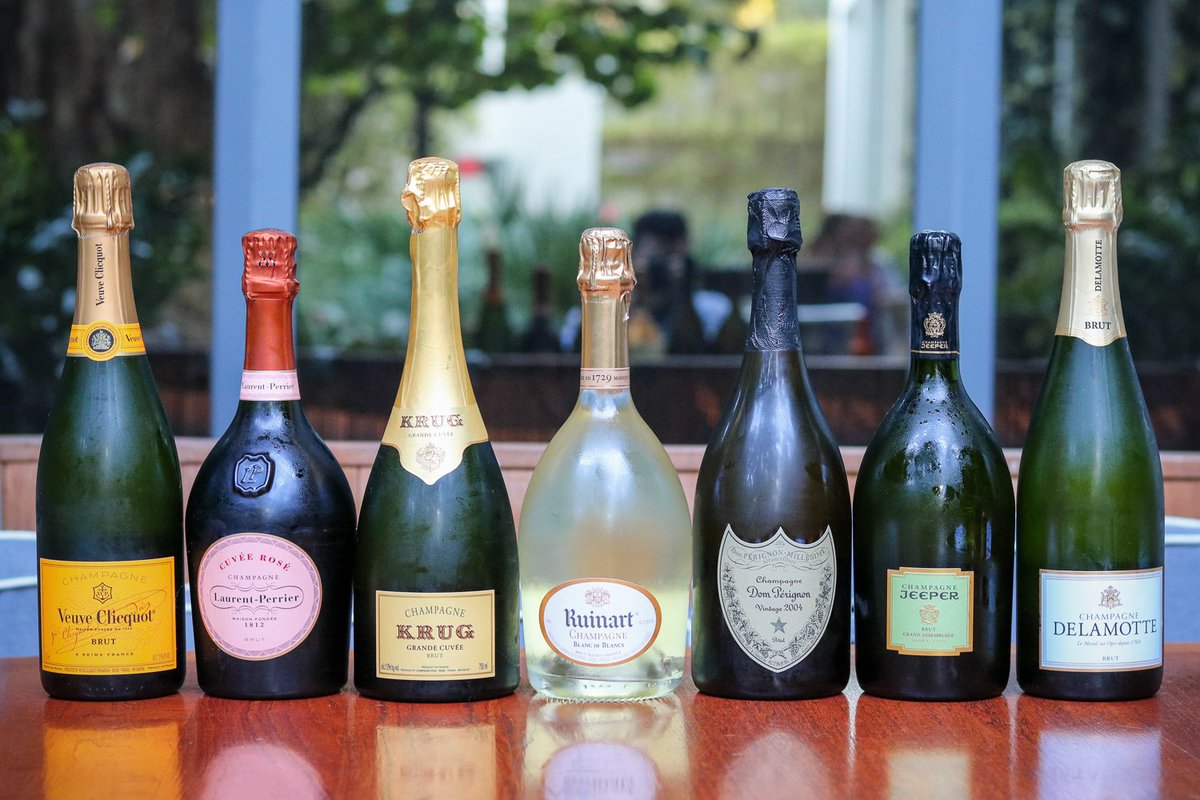 6. Oysters & Bubbles Happy Hour at The Dutch
Head to The Dutch at the W Hotel and enjoy oysters and champagne by the glass for half the price during their "Oysters & Bubbles" happy hour. The special is offered every day from 6:30 – 7:30 p.m.
Where: The Dutch at the W Hotel South Beach, 2201 Collins Avenue, Miami Beach.
7. Krug Fridays at Caviar Russe
At Caviar Russe, the Four Seasons' newest upscale dining spot, guests can enjoy 24 different champagnes and bask in decor designed to emmulate the effervescence of bubbly. If it's extensive collection of fizz isn't enough to draw you in, check out their new upscale happy hour, "Krug Fridays," whichi will feature a special glass of bubbly at a special price from 5 – 7:30 p.m.
Where: Caviar Russe at the Four Seasons Miami, 1441 Brickell Avenue, Miami.
8. Lobster Champagne Risotto at Casabe 305 Bistro
If you'd rather eat your bubbly than sip it, Venezuelan/Caribbean/Mediterranean eatery Casabe 305 Bistro offers a delicious Lobster Champagne Risotto Tuesdays – Thursdays from 6 – 10 p.m., and Fridays – Saturdays from 6 – 11 p.m. for $33. You can also swing by for bottomless mimosas for $17 every Sunday during brunch from 11 a.m. – 5 p.m.
Where: Casabe 305 Bistro, 1762 Coral Way, Miami.
9. Moet and Sorbet at The Raleigh Miami Beach
Beat the heat during Miami's hot summer months at The Raleigh with a new champagne special beginning this weekend. Enjoy Moet Imperial Champagne with your choice of Strawberry Mint or Blueberry Lemon Sorbet at the hotel's pool bar. Pricing is $20 for the champagne + $2 per scoop of sorbet. 
Where: The Raleigh, 1775 Collins Avenue, Miami Beach.
10. Krug By The Glass At Sweet Liberty
Hip Miami Beach watering hole Sweet Liberty is one of the few spots that serves Krug Grande Cuvee by the glass. If you're in the mood to splurge on the rare varietal, swing by and order one for $40, or go ham and get a bottle for $300.  
Where: Sweet Liberty, 237 20th Street, Miami Beach.
11. Champagne Sea Scallops at Seaspice
Another one for those who'd rather eat their bubbly, Seaspice offers a dreamy dish that places champagne front and center. Featuring sea scallops made with pommel puree, gruyere and a champagne sauce, it's bubbly in it's most delectable edible form ($38). 
Where: Seaspice, 422 NW North River Drive, Miami. 
12. French '305' at Bagatelle
In addition to an extensive collection of champagnes and fine wines, Bagatelle has something unique to offer fans of bubbly – a drink special called the French '305' ($). It's a unique take on the classic French '75, a champagne-based cocktail that serves as the perfect accompaniment to any meal. 
Where: Bagatelle Miami, 220 21st Street, Miami Beach.

13. Endless Veuve during Brunch at Bianca
If you haven't tried brunch at Bianca, located at Delano South Beach, you're missing out – especially if you're a fan of champagne. Priced at $95 per person, the open-air restaurant offers endless Veuve Cliquot champagne (and Bloody Marys) with their brunch package. 
Where: Bianca, 1685 Collins Avenue, Miami Beach.
14. Rose Poolside at Mondrian South Beach

It doesn't get much more intimate and romantic than Mondrian South Beach's lush poolside oasis. Featuring breathtaking views of the bay and city skyline, it's the perfect spot to enjoy a bottle of Moet & Chandon Sparkling Rose ($35). 
Where: Mondrian South Beach, 1100 West Avenue, Miami Beach.
15. The Methode Traditionelle at Le Zoo
Le Zoo at Bal Harbour Shops will transport you to Paris with it's fresh and bubbly Methode Traditionelle, an ethereal cocktail made with Francois Montand Brut Rose ($14). 
Where: Le Zoo, 9700 Collins Avenue, Miami Beach.
16. Oyster Hour at db Bistro Moderne
Head to db Bistro Moderne in Brickell for their Oyster Hour, held daily from 5 – 7 p.m. The special features artisanally-farmed oysters for $1 each, paired with Francois Montand Blanc de blancs brut for $9 per glass. 
Where: db Bistro Moderne, 255 Biscayne Blvd., Miami.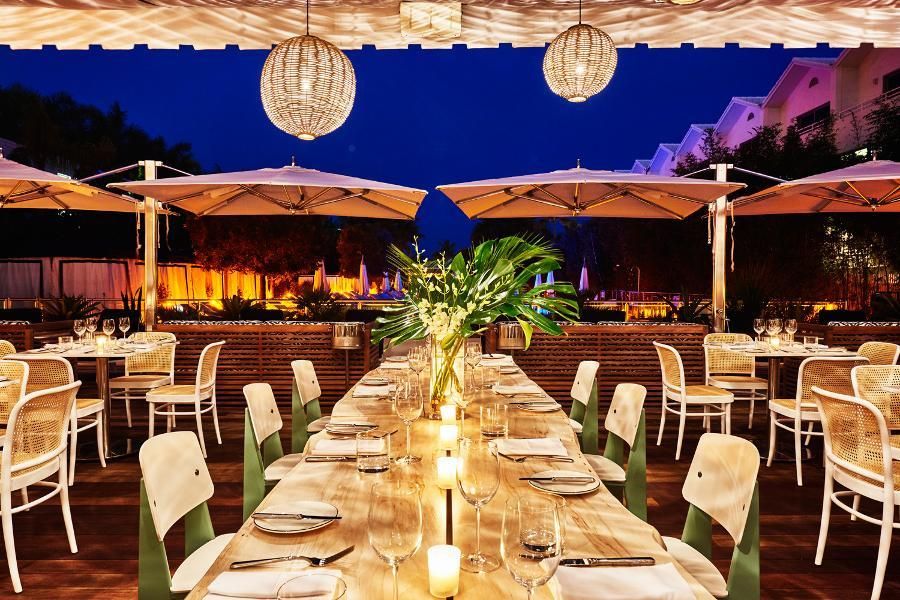 17. Rose Sundays at Driftwood Room
Get your Rose on at Nautilus's Driftwood Room every Sunday during brunch. For just $25, you can enjoy unlimited Whispering Angel Rose all day long. 
Where: Driftwood Room at Nautilus, 1825 Collins Avenue, Miami Beach.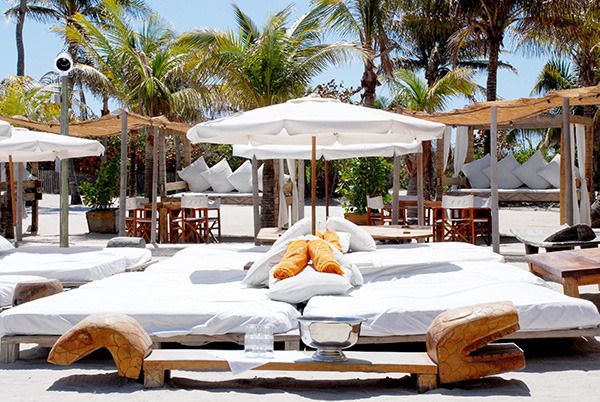 18. Nikki Beach
A legend among Miamians, Nikki Beach is both a go-to party spot and a can't miss brunch experience. And with a champagne cocktail bar featuring 14 different kinds of champagne cocktails, why wouldn't you want to get your bubbly on here? Beginning June 5, Nikki Beach will also be launching a champagne special featuring a complimentary order of half a dozen oysters with every purchase of a bottle of Moet.
Where: Nikki Beach, 1 Ocean Drive, Miami Beach.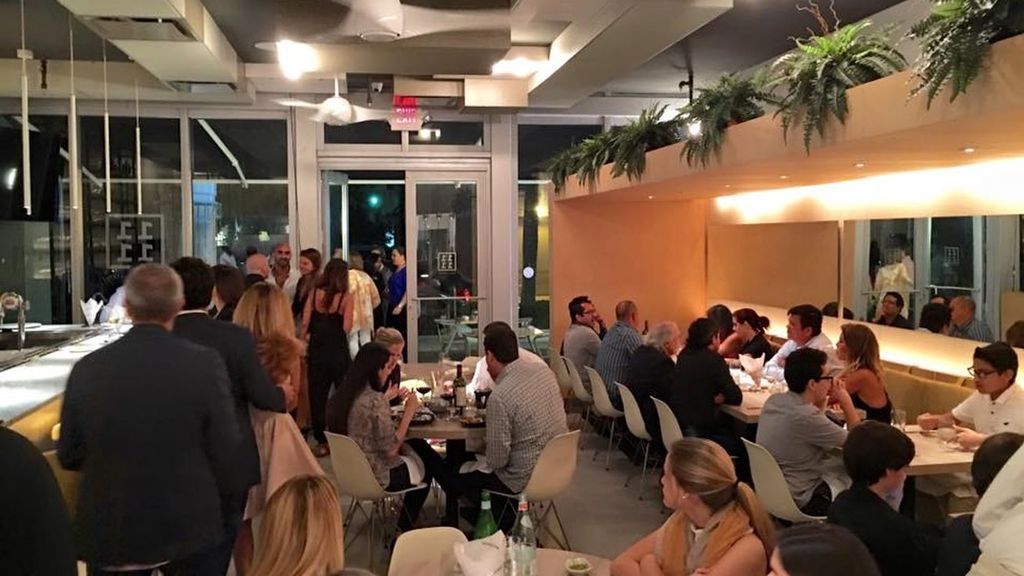 19. 1111 Peruvian Bistro
Enjoy half price bottles of wine and champagne every Tuesday at 1111 Peruvian Bistro, as well as Tattinger, Brut for $90 and Phillipe Gonet Blanc de Blancs Brut for $70. On Wednesdays, ladies enjoy Cava for only $2 a glass.
Where: 1111 Peruvian Bistro, 1111 SW 1st Avenue, Miami.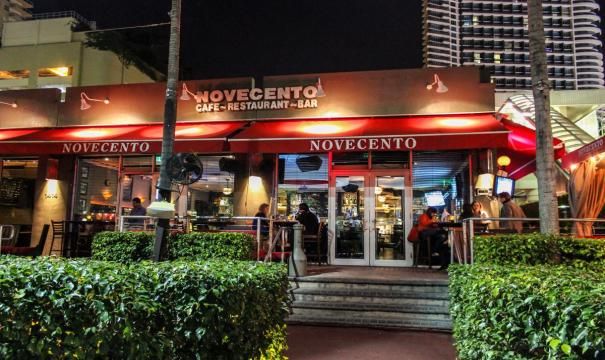 20. Novecento
Get your bubbly on for half the price at Novecento, which offers 50% off champagne and sparkling wine bottles every Thursday. The special is offered at two Novento locations, listed below.
Where: Novecento Aventura, 18831 N Biscayne Blvd., Aventura; Novecento Brickell, 1414 Brickell Avenue, Miami.
21. Magnum Mondays at STK
Every Monday at 9 p.m., enjoy $175 Magnums of Veuve Cliquot Yellow Label at STK Miami Beach, along with upbeat music, dancers, and special lighting at this oh-so-sexy industry night.
Where: STK Miami Beach, 2305 Collins Avenue, Miami Beach