13 events not to miss in Miami this weekend – May 20-22
Friday, May 20
CELEBRATING THE GLORY DAYS
CUBA NOSTALGIA
In its 18th year, the largest event celebrating Cuban culture focuses on world-famous Cuban cocktails: Mojito, Daiquiri and CubaLibre. The event will also hold a series of activities to reflect the life, culture and Cuban heritage through the island's art, music and cuisine. 
Details: 11 a.m.-11 p.m. Friday and Saturday, and 11 a.m.-10 p.m. Sunday, at the Fair Expo Center, 10901 SW 24th St., Miami; www.cubanostalgia.org; $6-$12.
Bell Biv Devoe
KICKIN' IT 
LEGENDS OF THE OLD SCHOOL 2
Fans of old-school rap, freestyle, booty and R&B will flock to this show featuring New Edition offshoot Bell Biv DeVoe ("Poison," "Do Me!"), Lisa Lisa ("Head to Toe," "Lost in Emotion"), Tone Loc ("Wild Thing," "Funky Cold Medina"), Rob Base ("It Takes Two," "Joy and Pain") and TKA ("Louder Than Love," "Maria"), plus Kid N' Play, 69 Boyz, JJ Fad and DJ Laz.
Details: Gates open at 6 p.m. Friday at Mizner Park Amphitheatre, 590 Plaza Real, Boca Raton; www.myboca.us; $49.50.
ASTRID AUDET ACADEMY OF BALLET
MARY POPPINS AND MORE
Two-act performance kicks off with a beautiful rendition of the beloved "Mary Poppins" told through classical ballet; Act 2 keeps things jumping with the nonstop Blast from the Past, featuring Billy Joel, Madonna, The Jacksons, The Beatles and Broadway's "Cats." The show will close with Alvin Alley's contemporary piece "Revelations." 
Details: 6:30 p.m. Friday and 11:30 a.m. Saturday at the Parker Playhouse, 707 NE 8th St., Fort Lauderdale;  www.parkerplayhouse.com; $27.
GUITAR HERO
DICK DALE
At 79, the King of the Surf Guitar – who introduced heavy reverb to give his music a "wet" sound like the waves he loved to ride – shows no sign of slowing down. For the younger set, that's Dale's signature guitar riff sampled in the Black Eyed Peas' song "Pump It." Opening acts: Octo Gato and The Riot Act.
Details: 7:30 p.m. Friday at the Culture Room, 3045 N. Federal Hwy., Fort Lauderdale; www.cultureroom.net; $30.
C 4 URSELF TOUR
CARLOS MENCIA
Controversial Honduran stand-up comedian is best-known for being one of the Three Amigos along with Freddy Soto and Pablo Francisco, plus his Comedy Central smash show "Mind of Mencia" and roles in the feature films "The Heartbreak Kid" and "Our Family Wedding." 
Details: 7:30 and 10 p.m. Friday, 7 and 9:30 p.m. Saturday, and 7 p.m. Sunday; at the Palm Beach Improv, 550 S. Rosemary Ave., Ste. 250, West Palm Beach; 561-833-1812 or www.palmbeachimprov.com; $30.
LET THE SUN SHINE IN
HAIR
Classic musical that perfectly captures the groovy vibe, political turbulence and social change of the '60s lands in South Florida, bringing great rock songs such as "Aquarius" and "Let the Sun Shine," plus an insightful glimpse into the culture of the flower children.
Details: 7:30 p.m. Friday, 1:30 and 7:30 p.m. Saturday, and 1:30 p.m. Sunday, running through June 5, at the Kravis Center for the Performing Arts, Rinker Playhouse, 701 Okeechobee Blvd., West Palm Beach; 561-832-7469 or www.kravis.org; $45.
MONUMENTAL MASH-UPS
PINK TALKING FISH
Fans of Pink Floyd, Talking Heads and Phish probably never could have envisioned a group like Pink Talking Fish, as this tribute band not only performs cover songs from these three legendary groups, but also fuses them together, mash-up style. But that's not all, as the band has prepared a special musical homage to the late, great David Bowie. Opening act Heavy Pets takes the stage in support of its latest release "Two Horses."
Details: 8 p.m. Friday at Revolution Live, 200 W. Broward Blvd., Fort Lauderdale; www.jointherevolution.net; $20.50.
HEY, MR. DJ
DAVID GUETTA
Superstar French house-music master – who produced the Grammy-winning hit "When Love Takes Over," featuring Kelly Rowland, plus the Black Eyed Peas' "I Gotta Feeling" – spins at his fave Miami Beach haunt.
Details: 11 p.m. Friday at Story Miami, 136 Collins Ave., Miami Beach; www.flavorus.com; $75.
Saturday, May 21
Bachaco
GOOD TIME, GREAT CAUSE
SHAKE 108 FM MUSIC & COMEDY FESTIVAL
Fundraising party benefits the nonprofit local radio station Shake 108 FM, voted the Miami New Times' "Best Radio Station 2015," to upgrade broadcast equipment and retain Federal Communications Commission compliance. Performers include DJ Le Spam from the Spam Allstars, "World DJ Scratch Champion"  El Abstrakto, Tom LeRoc, SolTek/808 Life, Tony Jacalone and WMC founder Bill Kelly, plus Bachaco, SunGhosts and Agave Blue.
Details: 4 p.m.-midnight Saturday at the Wynwood Yard, 56 NW 29th St., Miami; www.shake108.com; cost of entry is "any donation, from $1 to infinity."
PICKING UP THE PIECES TOUR
TRACY MORGAN
"Saturday Night Live" and "30 Rock" fave makes a triumphant return to the stage almost two years after a tragic, six-vehicle accident that put him in a coma for two weeks and killed his friend and collaborator, James McNair. Naturally, though, Morgan will find a way to draw laughs from the experience.
Details: 8 p.m. Saturday at the Hard Rock Live Arena at Seminole Hard Rock Hotel & Casino, 1 Seminole Way, near Hollywood; Ticketmaster; $35-$65.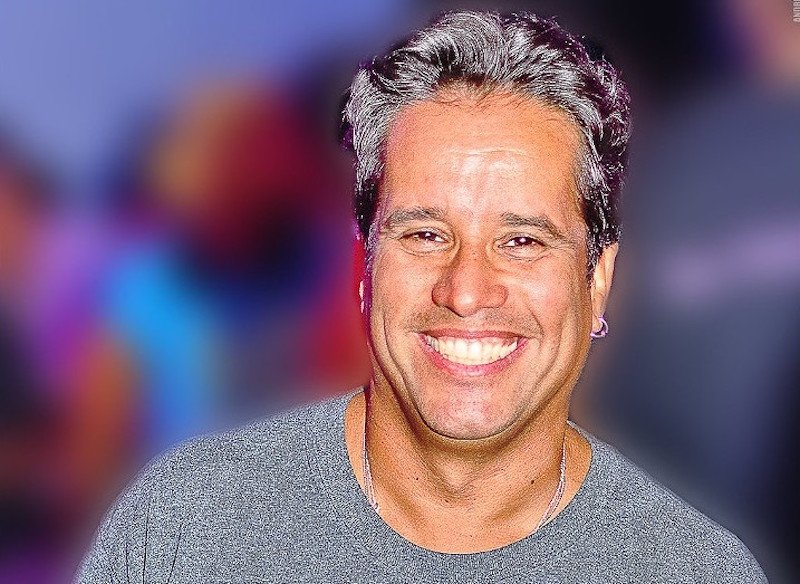 Jellybean Benitez
SHAKE YOUR BOOTY
BOOGIE NIGHTS
Ain't no doubt: We are here to party. Got to keep on dancin' at this throwback tribute to disco, featuring Sister Sledge member Kathy Sledge ("Take Me Back to Love Again," "We Are Family"), Tavares ("Heaven Must Be Missing an Angel," "It Only Takes
a Minute"), France Joli, Evelyn "Champagne" King and Jellybean Benitez.
Details: 8 p.m. Saturday at Boca Raton Resort & Club, 501 E. Camino Real, Boca Raton; Ticketmaster; $147.50.
IN THE HOUSE
KYGO
Norwegian DJ-producer best known for his crossover hit "Firestone" steps behind the decks for a night of epic dance anthems. He's worked with pop-rock and R&B superstars including Ed Sheeran, Coldplay and The Weeknd, and even created the official Ultra Music Festival theme song of 2015, "ID."
Details: 11 p.m. Saturday at LIV Nightclub, 4441 Collins Ave., Miami Beach; www.flavorus.com; $90.
Sunday, May 22
SUNDAY FUNDAY
MIAMI MARLINS
Talk about a win-win: Kids can cheer on the Fish against its NL East rival the Washington Nationals while enjoying Japanese Heritage Day. Plus, the first 12,000 fans get an Ichiro Suzuki Hit-Counter Bobblehead, and kids 12 and under can take part in the traditional Diamond Dash and run the bases after the game. 
Details: Game time is 1:10 p.m. Sunday; Marlins Park West Plaza, 501 Marlins Way, Miami; www.marlins.com/entertainment; tickets start at $16.
Next Week
INDIE-ROCK HEAVEN
!!!
Sacramento electro-dance-punk band also known as Chk Chk Chk (how would one pronounce "!!!"?) takes the stage in support of its sixth studio album, "As If." Stereolad is the opening act, and it turns out that band is actually !!!, doing all cover songs of the British art-pop band Stereolab.
Details: 10 p.m. Wednesday at Gramps, 176 NW 24th St., Miami; www.gramps.com; $15-$18.
free for all
SOLA SESSIONS
8-10 P.M. FRIDAY: Monthly event features live performances by an eclectic sample of Miami's most buzz-worthy local musicians, co-curated by Latin Grammy-nominated producer and remixer Mr. Pauer, creator of the "electropico" sound; Concrete Beach Brewery, 325 NW 24th St., Miami; www.concretebeachbrewery.com.