13 events in Miami this weekend – May 27-29
Friday, May 27
HOME IMPROVEMENT
FORT LAUDERDALE HOME DESIGN AND REMODELING SHOW
For more than 40 years, these home-improvement shows have brought together vendors offering superior products and services and homeowners looking to renovate, decorate or simply enhance the appearance of their homes. Highlights include: Sara Bendrick of DIY Network's "I Hate My Yard" offering a landscaping seminar; Jason Cameron of DIY Network's "Man Caves" and "Desperate Landscapes" discussing how to make home renovation dreams possible; and South Florida interior designers offering decorating tips while displaying their stylish room vignettes created exclusively for the show.
Details: 4-9 p.m. Friday, noon-9:30 p.m. Saturday and Sunday, and noon-7:30 p.m. Monday, at the Broward County Convention Center, 1950 Eisenhower Blvd., Fort Lauderdale;  www.homeshows.net; $10, $1 kids 10 and under.
R&B ROYALTY 
MIGUEL
Before he teams up with Sia this fall on her Nostalgic For the Present Tour, catch this Grammy-winning L.A. R&B sensation whose vocal style has been compared to Babyface and Prince. Miguel will perform hits including "Sure Thing," "Quickie," "Adorn" and "How Many Drinks?," plus songs from his latest album, "Wildheart."
Details: 10 p.m. Friday at the Faena Theater, 3201 Collins Ave., Miami Beach; Ticketmaster; $510-$760.
Saturday, May 28
OMMMMMMMMM …
KUNDALINI YOGA FESTIVAL
Two-day celebration offers the opportunity to learn and experience the healing powers of Kundalini Yoga through meditations, Kundalini practice, sacred chant concerts, a renowned DJ-led Bhangra dance, gong classes and classes for kids, too.
Details: 8 a.m.-10 p.m. Saturday and Sunday at the North Beach Bandshell, 7275 Collins Ave., Miami Beach; www.kundaliniyogafest.com; $25-$64, $108 two-day all-access pass; kids 12 and under free.
SUMMER KICK-OFF
GREAT AMERICAN BEACH PARTY
Celebrate Memorial Day Weekend in style with this 7th-annual blowout that will transform the beach into an entertainment mecca complete with live music from Big Harvest, Six Foot Swell Surfband, Pocket Change, Blues Brothers Soul Band, Tom Jackson, The Long Run and the headliner, Gainesville alt-rockers Sister Hazel. Plus, enjoy activities for the entire family including a kids zone, sand castle contest, an art show, a classic car show, life-size beach games, a tribute to the U.S. Armed Forces and a free movie showing.
Details: 10 a.m.-8:30 p.m. Saturday on Fort Lauderdale Beach near A1A and Las Olas Boulevard; www.myfortlauderdalebeach.com; free.
GET LITERATE
HAITIAN-CARIBBEAN BOOK FAIR
Hosted by the Miami Book Fair, this annual event offers the chance to meet Haitian and Caribbean authors, attend readings and panels, take part in writing workshops, get free books, enjoy StoryArts activities for kids and experience Haitian and Caribbean food, dance, music and more.
Details: 7 p.m. Saturday and 11 a.m.-7 p.m. Sunday at the Little Haiti Cultural Complex, 212 NE 59th Terr., Miami; 305-757-9922; free.
THE BUFFET TOUR
R. KELLY
The King of R&B – who has inspired millions with hits including the Grammy-winning anthem "I Believe I Can Fly"; his duet with Celine Dion, "I'm Your Angel"; and songs he's written for Michael Jackson ("You Are Not Alone") and Whitney Houston ("I Look to You") – takes the stage in support of his 13th studio album, "The Buffet," featuring the singles "Backyard Party" and "Switch Up."
Details: 8 p.m. Saturday at the AmericanAirlines Arena, 601 Biscayne Blvd., Miami; Ticketmaster; $75-$125.
BANG YOUR HEAD
BUCKET
HEAD
No, he's not a psycho killer from a slacker flick (although he looks like one). Buckethead, real name Brian Patrick Carroll, is an awesome, shredding guitarist who can play styles as diverse as progressive metal, funk,  blues, jazz,  bluegrass, ambient and avant-garde, who has released more than 200 albums (not a typo!). Oh, and yes, he wears a bucket on his head (KFC, to be exact), as well as a "Halloween"-style mask. Don't ask why.
Details: 8 p.m. Saturday at the Culture Room, 3045 N. Federal Hwy., Fort Lauderdale; www.cultureroom.net; $25.
Sunday, May 29
ALT-ROCK SHOWCASE
UNDERTOW JAM 2016
The Shark 104.3 presents this concert headlined by California five-piece Young the Giant performing hits including "My Body," "Cough Syrup," "Apartment" and "It's About Time. Also on the bill: The Strumbellas ("Spirits"), Joywave ("Dangerous"), Bear Hands ("2AM") and JR JR ("Gone").
Details: 2 p.m. Sunday at Revolution Live, 200 W. Broward Blvd., Fort Lauderdale; www.jointherevolution.net; $23.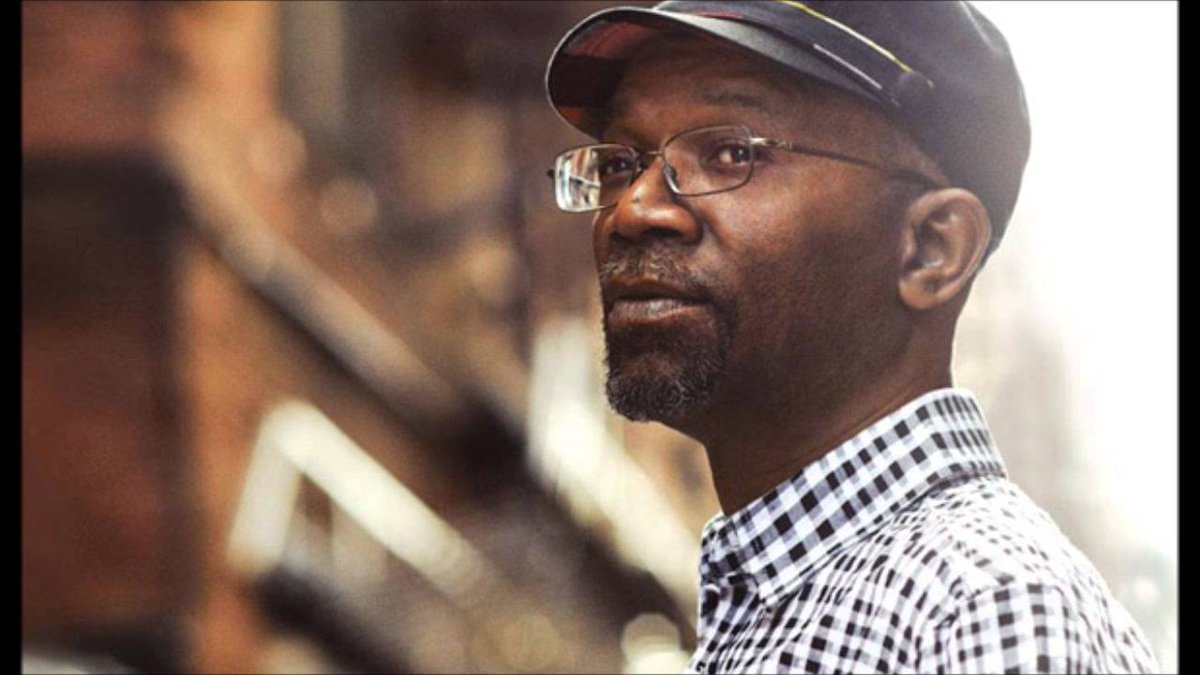 Beres Hammond
REGGAE MUSIC FEST
BEST OF THE BEST
Family-friendly reggae and soca extravaganza celebrates its 10th anniversary with performances by Beres Hammond, Christopher Martin, Mr. Vegas, Tarrus Riley, Kranium, Destra, Denise Belfon, Cocoa Tea, Patrice Roberts and many more, plus delicious Caribbean food and drink.
Details: 2 p.m. Sunday at Bayfront Park Amphitheatre, 301 Biscayne Blvd., Miami; www.bestofthebestconcert.com; $57-$140; kids under 12 free with adult.
CELEBRATING 20 YEARS
ISRAELI DANCE FESTIVAL
Marvel as Festival Yachad presents more than 500 young dancers onstage with local groups and invited companies from Mexico, Brazil, Panama and Israel, performing to Israeli folk dance music, with colorful costumes, amazing scenery and spectacular lighting.
Details: 7 p.m. Sunday at the Broward Center for the Performing Arts, Au-Rene Theater, 201 SW Fifth Ave., Fort Lauderdale; 954-462-0222 or www.browardcenter.org; $10-$50.
ONE HELL OF A NIGHT
JOE WALSH & BAD COMPANY
Walsh, legendary guitarist for the James Gang ("Funk #49," "Walk Away"), The Eagles ("Life in the Fast Lane," "In the City") and solo artist ("Life's Been Good," "Rocky Mountain Way"), teams up with British hard-rock band Bad Company ("Can't Get Enough," "Good Lovin' Gone Bad," "Feel Like Makin' Love," "Rock 'n' Roll Fantasy").
Details: 7 p.m. Sunday at the Perfect Vodka Amphitheatre, 601 Sansbury's Way, West Palm Beach; LiveNation.com; $20-$119.95.
Kym Whitley
HOLIDAY LAUGHS
MEMORIAL WEEKEND COMEDY FESTIVAL
Celebrate Memorial Day Weekend by busting a gut to top comedians performing in this ninth-annual event including Earthquake, John Witherspoon, Lil Duval, Kym Whitley, Steve Brown, Michael Colyar and more.
Details: 8 p.m. Sunday at the James L. Knight Center, 400 SE Second Ave., Miami; Ticketmaster; $27.50-$77.50.
Next Week
GET PATRIOTIC
MEMORIAL DAY CONCERT
New Gardens Band, Inc., presents the Indian River Pops Orchestra, featuring the Robert Sharon Chorale, performing patriotic music under the direction of Dwight Robert Roadman.
Details: 7 p.m. Sunday at Mizner Park Amphitheatre, 590 Plaza Real, Boca Raton;  www.myboca.us; free.
free for all
JAZZ AT MOCA
8-9:15 P.M. FRIDAY: In honor of Haitian Flag Day, MOCA presents award-winning Haitian trumpet player Jean Caze and his sextet. In 2006, Caze released his first album, "Miami Jazz Scene," and has gone on to open for Wynton Marsalis and join Michael Bublé's touring band; Museum of Contemporary Art, 770 NE 125th St., North Miami;  www.mocanomi.org.