12 events in Miami not to miss this weekend – June 18-20
Friday, June 17
THE "AFRICAN KING OF COMEDY"
MICHAEL BLACKSON
Inspired by Eddie Murphy and discovered by Ice Cube (who invited him to appear in his "Next Friday" feature film), Blackson brings his one-of-a-kind stand-up show to the stage.
Details: 8 and 10:30 p.m. Friday; and 7, 9:30 and 11:59 p.m. Saturday; at the Fort Lauderdale Improv, 5700 Seminole Way; www.improvftl.com; $22.
MIXMASH LABEL NIGHT
LAIDBACK LUKE
Dutch-Filipino DJ – real name Lucas Cornelis van Scheppingen – who frequently collaborates with EDM comrades including David Guetta, Diplo, A-Trak and Hardwell, spins progressive and electro-house beats.
Details: 11 p.m. Friday at Story Miami, 136 Collins Ave., Miami Beach; www.flavorus.com; $30.
Saturday, June 18
DAD'S DAY
FEATURED CREATURES
Celebrate Father's Day Weekend by getting up close and personal with strange and exotic creatures not normally seen in the Everglades Wildlife Sanctuary with special live animal presentations at 11 a.m., 12:30 and 2 p.m. Challenge brave Dads to eat a bug at the Edible Bug station, or make a Father's Day card for him.
Details: 9:30 a.m.-4:30 p.m. Saturday and Sunday at Flamingo Gardens, 3750 S. Flamingo Rd., Davie; www.flamingogardens.org; Dads get in free; all others get in at half the normal price of $19.95, $12.95 age 3-11; free for 2 and under.
ONE JUICY EVENT
REDLAND SUMMER FRUIT FESTIVAL
From guava to grapefruit, kiwi to Key lime and papaya to passionfruit, this annual festival's got all the tropical fruit you crave (and dozens you might never have tried, such as dragonfruit, starfruit and jackfruit). Give your taste buds a tingle and check out all the vendors, tastings and info on local agriculture.
Details: 10 a.m.-5 p.m. Saturday and Sunday at the Fruit and Spice Park, 24801 SW 187th Ave., Homestead; www.fruitandspicepark.org; $8, kids under 11 free.
Alison Hinds
CARIBBEAN-AMERICAN HERITAGE MONTH
COLORS OF THE CARIBBEAN
Celebrate the culture and experience a true taste of the Caribbean at this festival hosted by ABC's Local 10 news anchor Neki Mohan and featuring great music from the Queen of Soca, Alison Hinds; popular Haitian groups T-Vice and Jahnesta; Trinidad's female voice of reggae music, Queen Omega; and Jamaica's reggae pop star, Red Rat. You'll also enjoy performances by the Bahamian Junkanoo and the steel band from Trinidad, plus the YMCA Kids Zone, the Caribbean Food Village, the Caribbean Travel Expo and arts & crafts.
Details: 4-11 p.m. Saturday at ArtsPark at Young Circle, Hollywood Boulevard and US 1, Hollywood; www.colorsofthecaribbean.com or www.visithollywoodfl.org; $10, or register online for free admission before 5 p.m.
THE GROW WILD TOUR
ROUND2CREW
Pop and hip-hop tour features headliners Round2Crew, which gave us the hit "Booty Had Me Like," plus Will Jay, Bad Feelings, Dylan Holland, Zach Matari, Ben Hazlewood, The House On Cliff, Rivers Monroe and James Barre.
Details: 6 p.m. Saturday at the Culture Room, 3045 N. Federal Hwy., Fort Lauderdale; www.cultureroom.net; $15.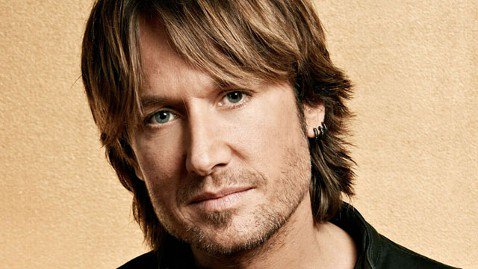 RIPCORD WORLD TOUR 2016
KEITH URBAN
Grammy-winning country singer-songwriter and guitarist performs faves including "Somebody Like You," "You'll Think of Me," "Days Go By," "Stupid Boy," "Sweet Thing," "We Were Us," "Cop Car" and the new "Wasted Time." Brett Eldredge ("Drunk On Your Love," "Lose My Mind") and Maren Morris ("My Church") open.
Details: 7:30 p.m. Saturday at the Perfect Vodka Amphitheatre, 601 Sansbury's Way, West Palm Beach; LiveNation.com; $20-$174.75.
EN SU GRAN NOCHE
RAPHAEL
Pioneer of modern Spanish music has been enthralling crowds for more than five decades with Latin pop and romantic ballads – and at age 73 is still going strong.
Details: 8 p.m. Saturday at the James L. Knight Center, 400 SE 2nd Ave., Miami; Ticketmaster; $60-$170.
SHOUT AT THE DEVIL
VINCE NEIL
Motley Crue may have played its last show, but the L.A. bad-boy glam-metal band's lead singer is still kicking it live. Neil is sure to crank out all the fan favorites, including "Dr. Feelgood," "Home Sweet Home," "Shout at the Devil," "Looks That Kill" and "Girls, Girls, Girls," plus solo tracks. Great White ("Once Bitten, Twice Shy") and Krush open.
Details: 8 p.m. Saturday at Pompano Beach Amphitheater, 1806 NE 6th St., Pompano Beach; Ticketmaster; $38-$78.
Sunday, June 19
SUNDAY FUNDAY
MIAMI MARLINS
Kids can cheer on the Fish against the Colorado Rockies while celebrating Father's Day with a free Don Mattingly T-shirt for the first 5,000 dads, plus Play Catch with Dad after the game.
Details: Game time is 1:10 p.m. Sunday; Marlins Park West Plaza, 501 Marlins Way, Miami; www.marlins.com/entertainment; tickets start at $16.
LIVE ON TOUR
MAKS & VAL
The brothers Chmerkovskiy, who took "Dancing with the Stars" by storm, team up once again for the thrilling show "Our Way," featuring the world-class dancing, creativity and passion for which they are known.
Details: 8 p.m. Sunday at the Kravis Center for the Performing Arts, Dreyfoos Hall, 701 Okeechobee Blvd., West Palm Beach; 561-832-7469 or www.kravis.org; $25-$100.
Next Week
CONTINUUM WORLD TOUR
BRIT FLOYD
Few concerts could top seeing Pink Floyd in their heyday, but here's the next best thing. Brit Floyd, The World's Greatest Pink Floyd Show performs dazzling, note-for-note versions of rock classics including "Wish You Were Here," "Comfortably Numb," "Money," "Us and Them," "Shine On You Crazy Diamond," "Another Brick in the Wall, Part 2" and many more.
Details: 8 p.m. Wednesday at the Fillmore Miami Beach at Jackie Gleason Theater, 1700 Washington Ave., Miami Beach; LiveNation.com; $39.50.
GOLD GONE WILD TOUR
TOMMY TRASH
Brooklyn electronic and hip-hop label Fool's Gold and P.Y.T. presents a showcase headed by long-haired wild man and Aussie party DJ Tommy Trash, aka Thomas Olsen, who will step behind the decks to deliver huge electro and progressive house beats, along with Gladiator and Sluggers.
Details: 11 p.m. Wednesday at LIV
Nightclub, 4441 Collins Ave., Miami Beach; www.flavorus.com; $30.
HIP-HOP HOORAY
BRYSON TILLER & FABOLOUS
Young rapper Tiller, who in a few short years went from working at Papa John's to releasing his debut album, "T R A P S O U L," which hit No. 11 on The Billboard 200 in October, teams up with veteran Brooklyn rapper Fabolous.
Details: 8 p.m. Thursday at the BankUnited Center, 1245 Dauer Dr., Coral Gables; 305-284-8686 or www.bankunitedcenter.com; $39-$154.
free for all
FATHER'S DAY CONCERT
7 P.M. SUNDAY: Join the City of Boca Raton's Summer in the City concert series for a special show honoring dads, featuring the FAU Summer Concert Band; Mizner Park Amphitheatre, 590 Plaza Real, Boca Raton; www.myboca.us.