11 events in Miami this weekend – Sept. 30-Oct. 2
Friday, Sept. 30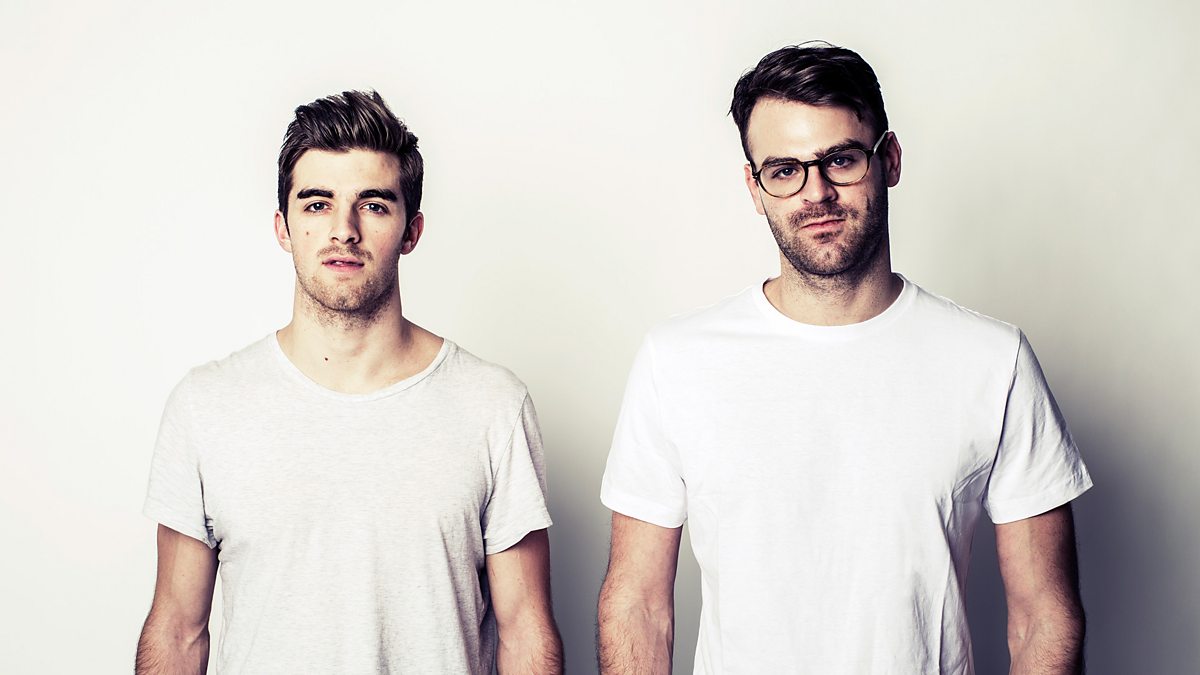 GET SPOOKED
HOUSE OF HORROR AMUSEMENT PARK
Why wait till Halloween for thrills and chills? South Florida's largest haunted house brings more than 30 rooms of terror, two acres of new rides, live music (including the New York DJ duo The Chainsmokers, pictured, on Thursday), games and great carnival food such as elephant ears and fried Oreos.
Details: 5:30 p.m.-midnight Friday and Saturday, 5:30-11 p.m. Sunday, and 6-11 p.m. Monday-Thursday, running through Oct. 31, at Miami International Mall, 1455 NW 107th Ave., Doral; www.houseofhorrorpark.com; $29, $15 kids 6 and under – includes unlimited rides.
MAKE AMERICA ROCK AGAIN TOUR
TRAPT, SALIVA
Inaugural alt-metal fest features Trapt, performing in support of its seventh studio album, "DNA"; Saliva, which takes the stage on the strength of its 10th album, "Love, Lies & Therapy"; plus Saving Abel, Crazy Town, Alien Ant Farm and 12 Stones.
Details: 7 p.m. Friday at Pompano Beach Amphitheater, 1806 NE 6th St., Pompano Beach; Ticketmaster; $28-$78.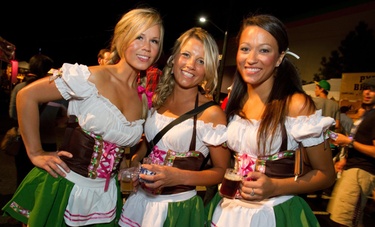 THREE DAYS OF SUDS
SAMUEL ADAMS OCTOBERFEST
Free three-day festival returns for a seventh year to celebrate German culture, history and, oh yeah, beer! Soak up steins of frosty Sam Adams Octoberfest beer, games, great food and plenty of incredible entertainment, such as Miss Octoberfest contests, live polka bands, DJs and "Raise the Stein" contests.
Details: 7 p.m.-2 a.m. Friday, 2 p.m.-2 a.m. Saturday, and noon-8 p.m. Sunday; at the Samuel Adams Castle & Beer Hall, 2250 NW 2nd Ave., Miami; www.thisisoctoberfest.com; free; $10 for filled beer mug, Bavarian hat and goodie bag ($5 online with promo code "5off."
LATINA LOVE TOUR
THALIA
The Queen of Latin Pop – and also the Queen of Telenovelas – takes the stage in support of her 15th album, "Latina," and its single "Desde Esa Noche" (feat. Maluma). With 11 new songs produced by Sergio George, the album embraces her Mexican roots and also includes influences from Cuba, Puerto Rico and Colombia. 
Details: 8 p.m. Friday at the Adrienne Arsht Center for the Performing Arts, Knight Concert Hall, 1300 Biscayne Blvd., Miami; 305-949-6722 or www.arshtcenter.org; $45-$105.
LOL!
BILL BELLAMY
The man who coined the phrase "booty call" takes a break from his many roles in feature films ("Love Jones," "How to Be a Player," "Love Stinks," "Any Given Sunday," "The Bounce Back") and countless TV appearances to break out some new stand-up material.
Details: 8 and 10:30 p.m. Friday, 7 and 9:30 p.m. Saturday, and 7 p.m. Sunday; at the Fort Lauderdale Improv, 5700 Seminole Way; www.improvftl.com; $25.
Saturday, Oct. 1
BEATS AND BBQ
HOMESTEAD ROCK 'N' RIBFEST
Pig out on succulent ribs at this family-friendly event with live rock bands and dance music by DJ Leroy, plus a kids' play area and more entertainment.
Details: 11 a.m.-9 p.m. Saturday at Harris Field Pavilion, 1034 NE 8th St., Homestead; 305-224-4570; $10, kids 10 and under free.
SUNSHINE JAZZ ORGANIZATION
DR. LONNIE SMITH
Help celebrate SJO's 30th season with a concert by Hammond B-3 organ maestro Smith, joined by legendary bandleader, composer and alto saxophonist "Sweet Poppa" Lou Donaldson, whose first jazz recordings were with bop emissaries Milt Jackson and Thelonious Monk in 1952.
Details: 7 p.m. Saturday at the Miami Shores Country Club, 10000 Biscayne Blvd., Miami Shores; www.sunshinejazz.org; $50, $40 SJO members.
DISTORTLAND TOUR
THE DANDY WARHOLS
Alt-rock band from Portland, Ore., led by charismatic front man Courtney Taylor-Taylor and bouncy keyboard player Zia McCabe has been creating sing-along anthems for more than two decades, including "Bohemian Like You," "Not If You Were the Last Junkie on Earth" and "We Used to Be Friends." You'll also hear tracks from the critically acclaimed 10th studio album, "Distortland."
Details: 8 p.m. Saturday at the Culture Room, 3045 N. Federal Hwy., Fort Lauderdale; www.cultureroom.net; $20.
JAZZ LEGEND
ALFRED "PEE WEE" ELLIS
Legendary tenor sax man who was musical director of James Brown's band in the 1960s (his song with Brown, "Say It Loud: I'm Black and I'm Proud," is a source of inspiration for all black people; he also co-wrote "Cold Sweat," widely acknowledged as the first true funk record) and went on to be an integral part of George Benson's and Van Morrison's success shows he's still got it at age 75.
Details: 8 p.m. Saturday at Arts Garage, 180 NE First St., Delray Beach; 561-450-6357 or www.artsgarage.org; $30-$45.
Sunday
, Oct. 2
MAKE AMERICA RAGE AGAIN TOUR
PROPHETS OF RAGE
Supergroup combines the guitar assault of Rage Against the Machine's trailblazer Tom Morello, the vocal
punch of Public Enemy rapper Chuck D, and the unmistakable nasal twang of rapper B-Real of Cypress Hill. You'll hear iconic tracks from all three bands, from "Bring the Noise" to "Insane in the Brain" to "I Ain't Goin' Out Like That" to "Welcome to the Terrordome" to "Bulls On Parade" and "Killing in the Name."
Details: 7 p.m. Sunday at the Perfect Vodka Amphitheatre, 601 Sansbury's Way, West Palm Beach; LiveNation.com; $13-$62.50.
Next Week
WE DON'T TALK TOUR
CHARLIE PUTH
Grammy-nominated singer-songwriter best known for his beautiful falsetto on Wiz Khalifa's smash single "See You Again" performs tracks from his debut album "Nine Track Mind," featuring the hits "Marvin Gaye (Feat. Meghan Trainor)" and "One Call Away." Opening acts: Joel Adams and Hailey Knox.
Details: 7:30 p.m. Tuesday at the Fillmore Miami Beach at Jackie Gleason Theater, 1700 Washington Ave., Miami Beach; LiveNation.com; $20-$74.
ACOUSTIC TOUR
PETER FRAMPTON RAW
Sometimes the most memorable concerts are the ones where your favorite artist strips things down and simply performs from the heart, without all the bells and whistles. This is one such show. See Frampton – a great singer, songwriter and underrated guitarist – offer up acoustic versions of fan faves such as "Baby I Love Your Way," "Do You Feel Like We Do," "I'm In You" and "Show Me the Way."
Details: 7:30 p.m. Wednesday at Parker Playhouse, 707 NE 8th St., Fort Lauderdale;  www.parkerplayhouse.com; $67.50-$97.50.
PROG-ROCK HEAVEN
ANDERSON, RABIN & WAKEMAN
After a 25-year hiatus, three key members of the legendary progressive-rock band YES  – singer Jon Anderson, guitarist Trevor Rabin and keyboardist Rick Wakeman – are reuniting as ARW to rekindle the magic of the group's best-loved songs, such as "I've Seen All Good People," "Yours Is No Disgrace," "Roundabout," "Long Distance Runaround" and "Owner of a Lonely Heart."
Details: 8 p.m. Thursday at the Hard Rock Live Arena at Seminole Hard Rock Hotel & Casino, 1 Seminole Way, near Hollywood; Ticketmaster; $50-$80.
A SHOW OF INTENSITY
HENRY ROLLINS
John Lydon (aka Sex Pistols' singer Johnny Rotten) once sang the lyric "Anger is an energy." Well, no one embodies the spirit of that line more than Henry Rollins, former lead singer of seminal SoCal punk band Black Flag. Entertainment Weekly dubbed this impossibly driven modern-day Renaissance man: "Punk Rock icon. Spoken-word poet. Actor. Author. DJ. Is there anything this guy can't do?" Just sit back and be entertained.
Details: 8 p.m. Thursday at the Broward Center for the Performing Arts, Amaturo Theater, 201 SW Fifth Ave., Fort Lauderdale; 954-462-0222 or www.browardcenter.org; $29.50-$39.50.
free for all
JAZZ AT MOCA
8-9:30 P.M. FRIDAY: Sit back and enjoy the nine-piece Grammy-nominated Cuban son ensemble Conjunto Progreso; Museum of Contemporary Art, 770 NE 125th St., North Miami; www.mocanomi.org.