11 events in Miami this weekend – June 3-5
Friday, June 3
DELIRIUM WORLD TOUR
ELLIE GOULDING
British singer-songwriter takes the stage in support of her third studio album, "Delirium," featuring the hits "On My Mind" and "Something in the Way You Move." You'll also hear previous hits including "Lights," "Burn" and "Love Me Like You Do."
Details: 7 p.m. Friday at the AmericanAirlines Arena, 601 Biscayne Blvd., Miami; Ticketmaster; $31.75-$56.25.
LOL!
MIKE EPPS
Perhaps the busiest stand-up comedian in the country has also found great success in films such as "The Hangover," "Next Friday," "All About the Benjamins," "Soul Men" "Lottery Ticket," "How High?" and "Meet the Blacks," plus TV's "Survivor's Remorse" and the upcoming "Uncle Buck," among many other critically acclaimed roles.
Details: 8 and 10:30 p.m. Friday, 7 and 9:30 p.m. Saturday, and 7 p.m. Sunday; at the Fort Lauderdale Improv, 5700 Seminole Way; www.improvftl.com; $40.
10 YEARS LATER
SHE WANTS REVENGE
L.A. DJ duo inspired by post-punk bands such as Joy Division, The Cure and Bauhaus celebrates the 10th anniversary of its self-titled debut release, buoyed by its song "Tear You Apart" featuring prominently in the season premiere of "American Horror Story: Hotels." 
Details: 8 p.m. Friday at Revolution Live, 200 W. Broward Blvd., Fort Lauderdale; www.jointherevolution.net; $22.50.
GOT MAMBO?
TITO PUENTE JR.
High-voltage percussionist and his Latin Jazz Ensemble continue to keep alive the vibrant musical legacy left by his father, Tito Puente Sr., also known as the Latin jazz Mambo King.
Details: 8 p.m. Friday and Saturday at Arts Garage, 180 NE First St., Delray Beach; 561-450-6357 or www.artsgarage.org; $30-$45.
Saturday, June 4
PARTY LIKE IT'S 1999
DESTINATION PRINCE!
Drape yourself in purple paisley and celebrate the music of the fallen genius known as Prince, with fun activities including a lip-synch smackdown with audience members pitting Prince's music against classic tunes from Michael Jackson and a sexy dance-off to the tune of Prince's "Sexy Dancer" for a fabulous prize. And if anyone comes through the doors in a spot-on impersonation of the Purple One, that person will earn a Princely prize. Need some liquid courage? Try a Purple Rain cocktail.
Details: 6:30 p.m. Saturday at the African-American Research Library and Cultural Center, 2650 Sistrunk Blvd., Fort Lauderdale; www.eventbrite.com; $10; 21 and up.
GOOD FOR A GOOD TIME TOUR
DARIUS RUCKER
Frontman of Hootie & the Blowfish performs smash hits such as "Hold My Hand," "Let Her Cry" and "Only Wanna Be With You," plus plenty from his exploding solo career as a country artist, including the Grammy-winning track "Wagon Wheel," plus "Come Back Song," "This," "Alright" and "Don't Think I Don't Think About It." Dan + Shay and Michael Ray open.
Details: 7 p.m. Saturday at Perfect Vodka Amphitheatre, 601 Sansbury's Way, West Palm Beach; LiveNation.com; $25-$44.75.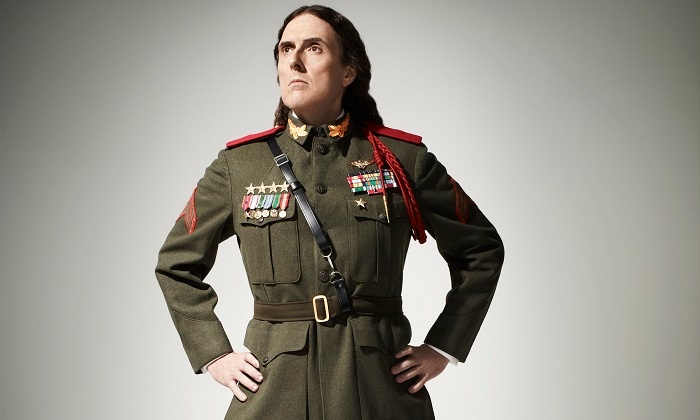 MANDATORY WORLD TOUR
WEIRD AL YANKOVIC
The king of comedy spoofs performs new masterpieces including "Tacky" (Pharrell Williams' "Happy"), "Foil" (Lorde's "Royals") and "Word Crimes" (Robin Thicke's "Blurred Lines"), plus tried-and-true faves such as "Eat It" (Michael Jackson's "Beat It"), "Like a Surgeon" (Madonna's "Like a Virgin") and "White & Nerdy" (Chamillionaire's "Ridin'").
Details: 8 p.m. Saturday at the Kravis Center for the Performing Arts, Dreyfoos Hall, 701 Okeechobee Blvd., West Palm Beach; 561-832-7469 or www.kravis.org; $22-$89.
A REAL STAND-UP GUY
JO KOY
Filipino-American comic known for his hilarious appearances on "Chelsea Lately" and "The Adam Carolla Show" does stand-up.
Details: 9:30 p.m. Saturday at the Palm Beach Improv, 550 S. Rosemary Ave., Ste. 250, West Palm Beach; 561-833-1812 or www.palmbeachimprov.com; $25.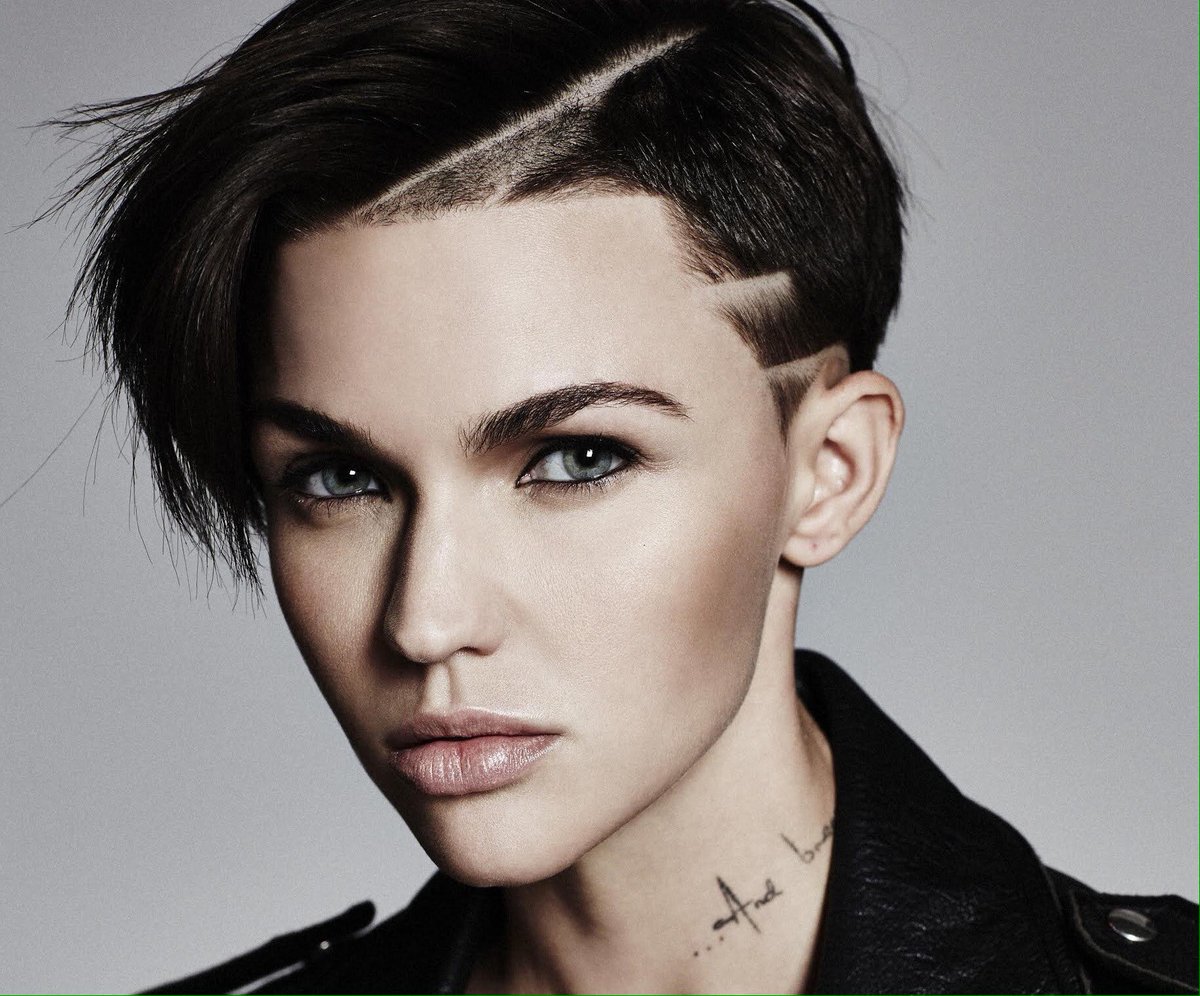 IN THE HOUSE
RUBY ROSE
Australian gender-busting actress/model/singer/DJ, who gained critical acclaim for her role as inmate Stella Carlin in the Netflix drama "Orange is the New Black," spins a lively set of dance anthems.
Details: 11 p.m. Saturday at LIV Nightclub, 4441 Collins Ave., Miami Beach; www.flavorus.com; $60.
Sunday, June 5
SUNDAY FUNDAY
MIAMI MARLINS
Kids can cheer on the Fish against its NL East rival the New York Mets while enjoying Jewish Heritage Day and the canine companions of Bark in the Park. Plus, the first 5,000 fans get a Giancarlo Stanton Batting Glove, and kids 12 and under can take part in the traditional Diamond Dash and run the bases after the game. 
Details: Game time is 1:10 p.m. Sunday; Marlins Park West Plaza, 501 Marlins Way, Miami; www.marlins.com/entertainment; tickets start at $16.
Next Week
PUNK IT UP
REFUSED
Swedish hardcore punk band popular throughout the '90s for its radical left and anti-capitalist politics performs in support of its fourth studio album, 2015's "Freedom." Opening acts are playful Atlanta punk band The Coathangers and SoCal's snarling Plague Vendor.
Details: 8 p.m. Wednesday at Revolution Live, 200 W. Broward Blvd., Fort Lauderdale; www.jointherevolution.net; $24.
ALL IN THE FAMILY
JASON BONHAM'S LED ZEPPELIN EXPERIENCE
Jason Bonham, son of legendary Led Zep drummer John Bonham, keeps the legacy alive with thunderous takes on timeless classics such as "Rock and Roll," "Black Dog," "Good Times Bad Times," "Kashmir," "The Ocean," "Whole Lotta Love," "Ramble On" and many more.
Details: 8 p.m. Wednesday at the Hard Rock Live Arena at Seminole Hard Rock Hotel & Casino, 1 Seminole Way, near Hollywood; Ticketmaster; $30-$55.
THE VHS TOUR 2.0
X AMBASSADORS
Ithaca, N.Y., alt-rock band has been a favorite on 104.3 the Shark for "Renegades," the folksy first single off its debut album, "V
HS," and its follow-up, the haunting ballad "Unsteady." You'll also hear hits including "Unconsolable" and "Jungle." Opening acts: The Moth & the Flame and Foreign Air.
Details: 6:30 p.m. Thursday at Revolution Live, 200 W. Broward Blvd., Fort Lauderdale; www.jointherevolution.net; $23.50.
SUMMER CONCERT SERIES
DOC SEVERINSEN
In a program titled "Trumpet Kings," this Grammy-winner best known for leading the NBC Orchestra on "The Tonight Show with Johnny Carson" proves he can still hit the high notes at age 88. Severinsen will be joined by trumpet virtuoso Byron Stripling and the Byron Stripling Quartet for an unforgettable evening of beloved, memorable jazz and pop tunes.
Details: 8 p.m. Thursday at Coral Gables Congregational Church, 3010 De Soto Blvd., Coral Gables;  www.communityartsprogram.org; $30-$50.
free for all
BATUKE SAMBA FUNK
6-9 P.M. FRIDAY: The City of Miami Beach presents Free First Fridays, featuring Batuke Samba Funk, a high-energy Brazilian band that mixes '70s funk with Afro samba, Brazilian big band, batucada, soul and R&B; Normandy Fountain, 71st Street and Normandy Drive, Miami Beach;  www.kccproductions.com.