5 ways Colombians in Miami celebrated their independence day
Colombians don't ever throw mediocre parties, and the MegaRumba Colombia proved just that.
With Colombia's independence day being July 20, Colombians in Miami celebrated the only way they know how – with a street party, hosted by comedian and internet sensation Alexander Ospina.
On Saturday, July 16, the MegaRumba Colombia brought Miamians to Tamiami Park for some folkloric vibes, music and – of course – food.

For those who went, it was one exciting day full of fun, but for those who missed out, here are five things that they should know about:


Photo Credit: Patricia Segovia
1.The finger food
There were banquets scattered around the park full of fresh arepas; crispy on the outside; gooey and cheesy on the inside, salchi-papas (french-fries tossed with sausage bits) and smothered with sauces, corn on the cob, Colombian chorizo and "picada" platters, which are a mix of meats, corn cakes, potatoes and guacamole. The food may be a bit high calorie but it'll take you to culinary heaven.

Photo credit: SWARM
2.Colombian women EVERYWHERE
We all know what they say about Colombian women. The festival was full of single women hanging out, having a drink and dancing to typical songs from the country, sung by artists such as Jorge Celedon, Chocquib Town, and El Grupo Niche.

Photo Credit: Patricia Segovia
3.
Booths full of Colombian clothes and products

The world-known wearable items were available for purchase, including the sombrero vueltiao, colorful mochilas handmade by the Wayuu tribe of La Guajira, and shirts from the Colombian soccer team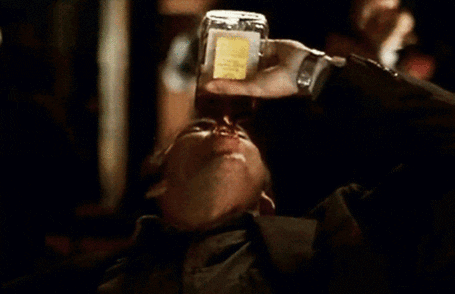 4.Open bar at the VIP
I don't think there is anything better than going somewhere and knowing you can drink away, especially if it's some good-old aguardiente! Aguardiente, or what many Colombians call "Guaro" is the typical liquor of the country. It's like a shot of tequila on crack, or so they say, but rest assured that after a couple shots, you'll be asking to go on stage and join the twerking competition.
5. Reykon performed
The Medellin native and reggaeton sensation, Reykon took over the stage for a performance that had the crowd going wild. The artist, who has made hits such as El Error and Imaginandote, among others, is one of the most recognized Colombian reggaeton artists worldwide.
"You always want to bring joy to Colombians living internationally with your music, when they listen to it and the fact that many of them have transmitted that music to others who live here, so I think it will be very exciting for many and it will bring many positive outcomes," said Reykon, who has created a successful career by releasing singles and is working on releasing his first album. "Right now I'm working on my next single which will come out at the end of this month, and I'm just making a lot of music, and the album will come after we work hard on this single."