5 things to know about 2 Chainz
Rapper 2 Chainz hit Miami this Memorial Day weekend to party and celebrate some of his latest accomplishments, which involve dropping a new album and launching a clothing line.
On Friday evening, amid two gorilla-sized bodyguards, the Atlanta rapper swarmed through a group of fans waiting for him outside of the new Appt. Only Boutique.
He spoke about his brand CEO,OOO,OOO during the grand opening of the store – located on 3430 NW 7th Ave – owned by Miami nightclub promoter Phil The Mayor and stylist Norma Castro. At the end, he gave away pieces of merchandise to members of the media and fans.
The rapper known for his long hair, gold flashy layered necklaces and notable dark comedic character didn't wish to disclose how many days he'd be staying in Miami, nor where he would be going. However, here are 5 things you should know about 2 Chainz:


1. His clothing line is inspired by young entrepreneurs and millenials
CEO,OOO,OOO is the name of the brand owned by 2 Chainz. He believes it represents the young generation of goal-driven millenials, who will be the future CEO's and leaders of the world. The rapper expresses belief in helping minorities, women, young entrepreneurs and the youth.

Image from www.rapbasement.com
2. His newest album is dedicated to Lil Wayne
2 Chainz and Weezy are close friends. Therefore the first verse on the album Collegrove – which was released on March 4,2016 – says, "If it wasn't for Wayne it wouldn't be. I love the dudes in the game including me."  2 Chainz's latest album has 8 or 9 songs with Weezy. "Wayne is the only one featured on the album", said the musician. "We've been to festivals and tours and stuff. It's down south rappin at it's highest."
 
Image by exclusiveaccess.net
3. He has a pet named Trappy
A French Bulldog with a spiked collar and a light snore is man's best friend to 2 Chainz. Trappy is the one in charge of extracting the 'awwe's' and 'ooh's' from the public whenever they walk around together.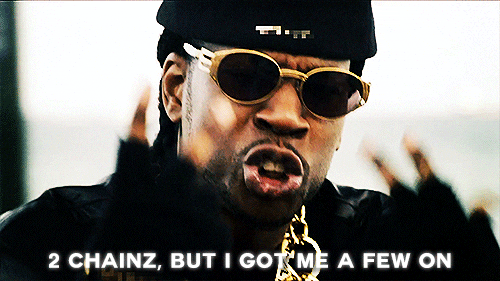 4. He can't count how many times he comes to Miami every year
2 Chainz lives in Atlanta, but given the closeness to The Magic City, he visits very often – so often, that he can't give a number. "Who doesn't love Miami?" he said. We're glad you're fond of us!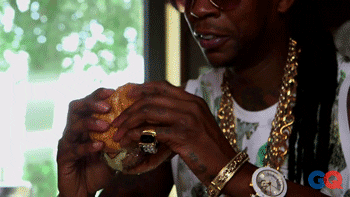 5. When in Miami, he likes to party at LIV and eat at 'the Primes'
Like any Miami visitor who's a celebrity, 2 Chainz like to go for the best; best clubs and best eateries. It's no surprise that the rapper mentioned LIV and the chain of Prime restaurants – which include Prime Fish, Prime 112 and Prime Italian –when asked where he liked to go while in the city, because these are the places where every rapper and hip hop artist go. We're almost sure, Wayne shows him around the good low-key spots too, though.