5 Colombian locations in Miami that Seleccion Colombia should visit
The Colombian National soccer team is in Miami for a friendly match against Haiti on Sunday, May 29.
They arrived a week early to practice, before hitting the field at Marlin's Park.
On Monday afternoon, the group of athletes – which were short of their stellar players James Rodriguez and Radamel Falcao – kicked some balls around at Florida International University's South Campus soccer stadium, along their head coach José Pekerman.
When asked what he liked about Miami, Guillermo Celis, who plays as a midfielder for the team, claimed to 'know nothing about this country' [it's a city, Mr.Celis].
He and Santiago Arias agreed that 'it is a very cute place.'
A cute place? Really?
There is so much more Miami has to offer than a 'cute setting,' for a group of Colombian athletes who act like they're too good to be here. Maybe they think that if it isn't Colombian it isn't worthy or maybe they are homesick.
Here are the top five Colombian spots they should visit in 'Cute'ol Miami,' that will make them feel right at home and might just educate them on what the 305 has to give:
p.s. If you drink, call an Uber. Yes, just like in Colombia, we also have Uber in Miami. 
Opened by Juan Manuel Barrientos, El Cielo mixes the zests of traditional Colombian cuisine with the modern-day restaurant etiquette of food presentations: small portions that are decorated to look very artsy and chic. The experience is like no other, with two menu options presented to you: The Journey or The Trip. Each one comes with an array of small plates that range between 12 to 15 options of various entrees, main courses, soups and desserts made with Colombian ingredients. According to Chef Sebastian Moreno, who recommends going for 'The journey,' the objective of El Cielo, is to create an experience of awakening the senses while eating.
Where: 31 SE 5th St, Miami, FL 33131
Cost: $$$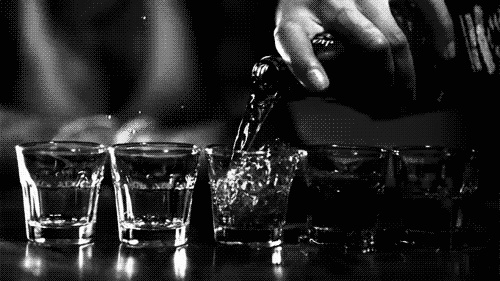 2. Have a sit-down and drink at Shots Miami in Wynwood
What started off as a small interactive bar, turned into a newly renovated lounge with a menu that offers over 100 options of shot flavors with unique names such as Aphrodite's Punani. Co-owners David Estrada and Oscar Zapata visited Chupitos Bar in Medellin, Colombia in 2011, and thought the concept of offering guests a broad menu of shots and props such as hats and huge sunglasses scattered around the room, would provide every person with an hora loca-type experience any day of the year.
Where: 311 NW 23rd St, Miami, FL 33127
Cost: $$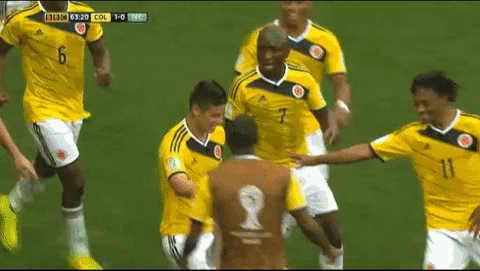 A nightclub with a laid back environment of wooden benches, hanging floral arrangements, lit candles and variations of Latin music can be found within a hodgepodge of luxurious furniture stores and boutiques of what used to be known as Lemon City. At La Victoria, guests can find a cold bottle of Aguardiente [traditional Colomban liquor made with aniz] that they can drink while dancing to the tune of Dejame Entrar by Carlos Vives, or some live entertainment transporting them back to the South American country.
Where: 28 NE 40th St, Miami, FL 33137
Cost: $$$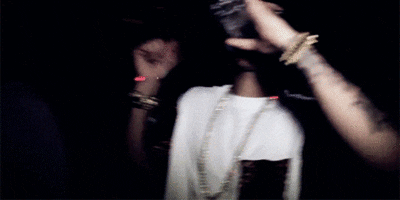 4. Switch locations by going to Gavanna 
Next door to La Victoria, Gavanna Bespoke offers a well-played array of mostly modern-day reggaeton. There you can find the booty shaking and standing on couches, next to the very good-looking group of what looks like 18-year-old boys buying bottles of Grey Goose with their daddy's unlimited credit card. The nightclub's spectacular lighting and DJ's music selections make it one of the favorite spots for Miami's Colombian and Venezuelan young adults. 
Where:10 NE 40th St, Miami, FL 33137
Cost: $$$

Image by J Johnson on Flickr
5. Kill off 'la rasca' [Colombian slang word meaning drunk] at La Moon Restaurant in Brickell
Nothing says, 'get drunk, eat and go to sleep,' quite like a Super Moon Perro: a fat hotdog loaded with cheese, bacon, crushed potato chips, chorizo, pineapple sauce, ketchup, mustard, mayonaise, topped with a quail egg and accompanied with a Colombiana soda. It's the calorie intake that will send you straight to hibernation in minutes so eat it and run home – fast. La M oon also has more choices of Colombian fast food such as arepa burgers [cornmeal buns filled with a meat patty and toppings], mazorca desgranada [corn with potato sticks, lettuce and pink sauce], or empanadas.
Where: 97 Southwest 8th St, Miami, FL 33130
Cost: $$
6. La Ñapa (A colombian expression for when you are given a little more than expected): 
Relax at The Spa at the Viceroy Hotel in Brickell.
When you're uptight and need to chill out for your own good, a spa treatment might do the trick. The Spa at the Viceroy Hotel offers a gentlemen's line; a full menu of treatments is available and designed just for men. The sports massage is offered to those who are highly physically active, with movements that are meant to prevent injuries as well as relax tense muscles. The post workout pick me up is a 25-minute treatment targeting intense relief for sore muscles for upper backs, necks, shoulders or legs. They also provide gentlemen's manicures and pedicures.
Where:485 Brickell Ave, Miami, FL 33131
Cost: $$$$