5 reasons why mango season is the best time to be in Miami
The temperature is in the upper 90s and the humidity is at a gazillion percent, but Miami is the place to be in July for one important reason — mango season.
For those of you, like myself, who grew up in the north, where the only fruit to grow in a yard is something boring and labor-intensive like mulberries (those are the worst) or a crab apple tree (aka crap apple trees), the fact that you can grow one of these magical fruit trees in your own patio and benefit from its bounty during the dog days of summer is nothing short of a miracle.
In my house our two mango trees, which we planted from seeds, are a never-ending source of joy. My children have been on a diet of mango and little else all summer because why would I cook if my daughter just binge ate three in front of the sink? She's not going to be hungry until September. My floors are sticky and my doorknobs are covered in slime, but the reasons to love mango season are legion. Here are just five. That's all I have time for because I have to go eat more mangoes before they fall to the ground and rot.
1. Such tender sweetness from nature's bounty
Seriously. You will never have an ice cream cone, cupcake, Skittle or man-made treat that can even come close to the perfect sweetness of a ripe mango. God got it right the first time. Just stop trying. 
RELATED STORY: Learn how to properly cut a mango
2. Sharing is caring
Everyone with a mango tree in Miami treats mangoes like Valentines. We share them at work, with friends and neighbors and with the sad, sad people who live in condos and apartments. Because we are good samaritans.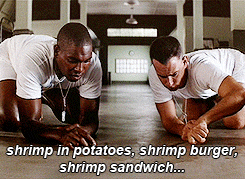 3. Thanks, Bubba
By August we have mango chutney, mango jam, dulce de mango, mango juice, frozen mango for smoothies…
4. The smell
A fresh mango smells better than a freshly cut lawn, better than a gardenia in bloom, better than all the smells of summer combined. OK, except when they are rotting on the ground in your backyard. That smells terrible.
5. They are free! 
A mango in Michigan or Ohio is such a luxury and can cost you. A mango in Miami is something you steal from your neighbor's tree at night because your own is all tapped out.